Getting paid to write means monetizing your passion by creating engaging content. Whether you're penning features for online publications, concocting blog posts for marketing agencies, or ghostwriting books, you're earning from every written word. For instance, as a ghostwriter, you can get paid to write an entire book, helping to draft a material that impacts numerous readers.
Your earnings as a writer not only build your bank balance but also fuel your writing career. This lucrative opportunity truly makes writing a rewarding endeavor.
Getting paid to write articles means monetizing your passion for writing by creating engaging content and earning money from it. It offers an opportunity to build your bank balance and fuel your writing career. Here are the six key takeaways from the post:



Increase your writing skills: Writing articles for pay helps improve your vocabulary, research skills, grammar, writing styles, and creativity.


Expand your knowledge in a particular field: Writing paid articles allows you to explore different topics, expand your expertise, gain exposure, and develop industry contacts.


Get exposure to different topics: Freelance writing exposes you to diverse subjects, enhances your researching skills, broadens your client reach, boosts creativity, and improves adaptability.


Achievable income boost: Getting paid to write articles offers a sustainable and scalable income source, with opportunities for growth as the demand for quality content increases.


Expand your portfolio: Paid article writing helps you build a strong portfolio, showcasing your unique style and skills, and increasing your chances of being hired full-time.


Learn how to write SEO-friendly content: Writing paid articles allows you to learn and master the art of writing search engine optimized (SEO) content, which improves your online presence and reach.


Remember, getting paid to write articles not only provides financial rewards but also helps you grow as a writer and opens up new opportunities in the industry.
The 10 Best Sites to Get Paid to Write Articles
Upwork is one of the top-ranking platforms you can select for article writing jobs!
It offers an expansive demand, making it suitable for all kinds of industries requiring writing services.
You enjoy the liberty to pitch directly to clients, set your rates, and bid on interesting projects.
Upwork's fee arrangement is in tier format, where the more you work with a client, the less you pay. So, building long-term relationships is beneficial.
Despite the presence of low-budget projects, with the right strategy, you can find good-paying gigs.
Upwork gives a good start for budding freelance writers, providing global exposure and an opportunity to hone your skills while earning.
So, are you a newbie writer looking to gain experience and make money simultaneously? Upwork is definitely the platform you're looking for.
If your prowess lies in copywriting, marketing, freelancing, or startups, Copyhackers is a goldmine! Here's why:
*Decent Pay*: They offer $300 to $1,000 per blog post; a nice sum for word wizards!
*Wide range of Topics*: Whether you're into UX design, advertising, or entrepreneurship, there's room for you.
*Respect for Depth*: They prefer 2000-word in-depth, well-researched articles, an ideal stage for experts.
*Payment Convenience*: They offer payment via Paypal, making transactions a breeze.
*Valuable Exposure*: Getting chosen means feature on various social platforms – instant fame!
Are you ready to showcase your expertise to a global audience? Copyhackers awaits! Perfect for expert content creators yearning for recognition.
Who doesn't love to be paid for sharing their expertise? Rising above others, B. Michelle Pippin distinctly champions this cause!
This is no ordinary writing platform; it's a community, offering support and resources for the female entrepreneur spirit.
Emphasizes on practicality, paying a handsome $50-$150 per article. Every word you write counts!
Welcomes a variety of content, from video submissions to written articles, making it a versatile platform.
Has a distinct preference for expertise, demanding firsthand business experience. This doesn't just offer monetary reward, but authentic recognition.
Delivers broader reach through the possibility of publication in the members-only print newsletter.
If you're a well-versed woman entrepreneur or SME aiming to inspire others, look no further than B. Michelle Pippin.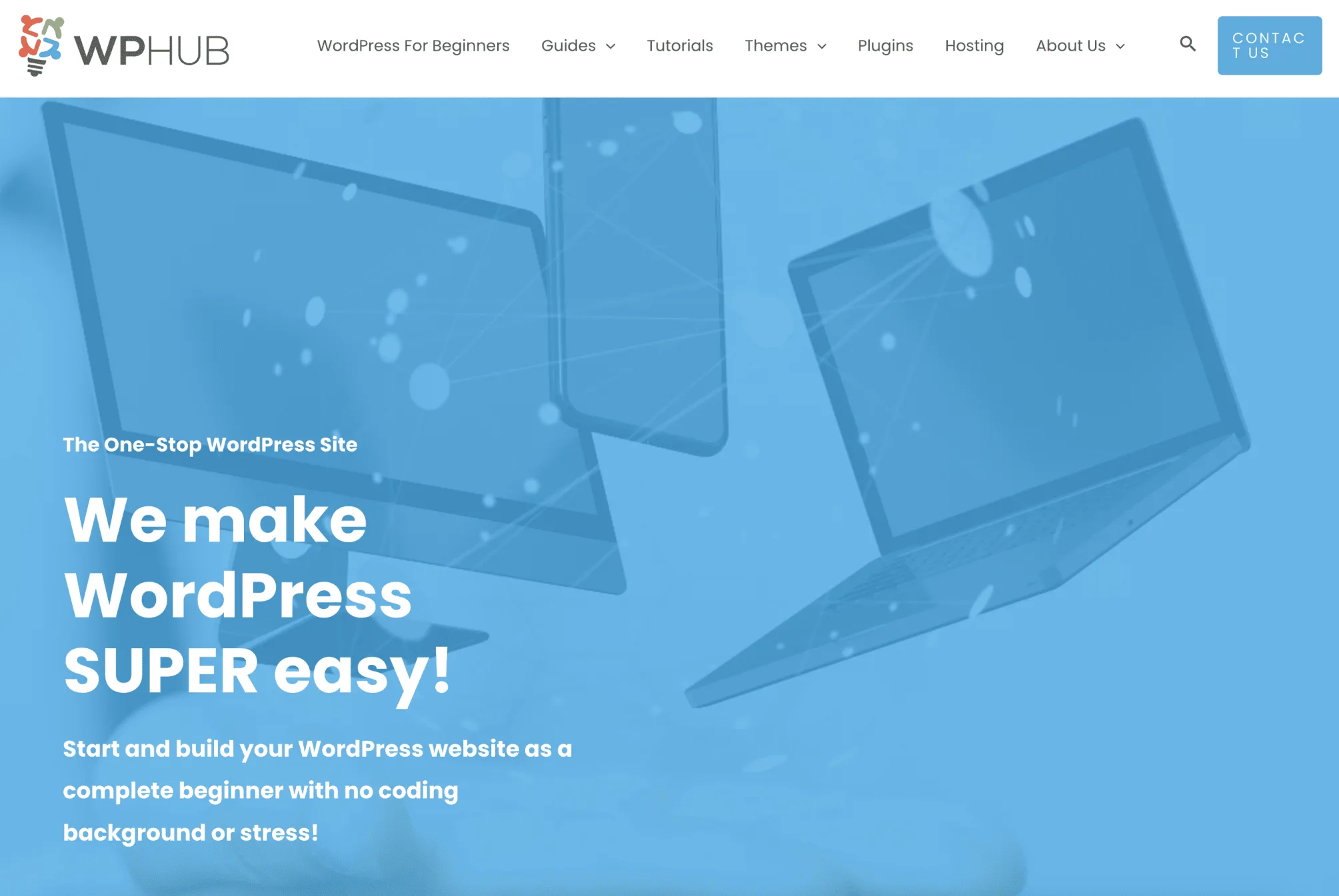 Enthusiasts, spark up because WPHub, outperforms many. A space that values expertise, putting your WordPress savvy to good use has never been easier. Let's take a look at why it's deserving of the high-ranking place.
Unique Focus: WPHub pivots around WordPress. This specialisation means your work stands out to a receptive audience.
High Traffic: Thanks to its topical focus, it's a hub with high site traffic.
Reliable Reputation: Background checks vouch for its authenticity and reliability.
Data-driven rates: Data from Who Pays Writers informs their payment rates, ensuring fair compensation.
Excellence Expected: It demands quality, pushing you to bring your 'A-game.'
Perfect for WordPress gurus seeking to monetize their deep knowledge. Give WPHub a whirl today!
The Escapist lands among top freelance writing sites due to its distinctive focus on travel-related earning opportunities.
Speciality niche: It doesn't simply cover travel but the craft of making money from travel, setting it apart from others.
Varied content: Articles, personal stories, all find a home here.
Generous compensation: Each submitted piece bags you a cool $150!
Broad-themed submissions: You can write about travel entrepreneurship, tours, photography, and more.
Precise instructions: The website offers detailed submission guides, simplifying the process.
Perfect for travel enthusiasts who are also budding freelancers or entrepreneurs, The Escapist can turn your travel stories into monetary gains!
Freelance Mom tops the list for those seeking paid writing opportunities. Here's why:
It's an engaged online community. Tap into resources, share experiences, and network from home.
The pay is worth the effort. Earn $75-$100 per article, with a chance of a $150 bonus for most shared articles.
Flexible approach. From tips to time-management, you choose the topic that suits you.
Attracts diverse readers. Although aimed at moms, this platform welcomes articles from fathers too.
Offers Helpful Guidelines. Their post guidelines help shape your articles.
Ideal for stay-at-home parents passionate about weaving personal narratives and practical advice, Freelance Mom may be your perfect match.
If you've got expertise in human resources, iWorkwell could be your go-to place to unlock your writing talents for a good pay. Here's why it ranks among the top:
iWorkwell values your contribution. They acknowledge your effort with a handsome pay of $200 per well-crafted article.
It's a flexible platform. They assign writing tasks based on your skill set and when you're available.
Your speciality matters at iWorkwell. If you're skilled in benefits, leadership, talent management, and such niches, they've got room for you.
A learning opportunity, too. iWorkwell provides feedback to help refine your skills and boost your professional growth.
Convenient for freelancers. Whether you're a beginner or experienced, iWorkwell accommodates all writing levels.
iWorkwell is recommended for HR professionals and enthusiasts eager to monetize their writing skills while enjoying flexibility.
Why is Listverse a top-notch choice for emerging writers? This user-friendly platform pays you $100 per article and works to ensure your efforts generate rewarding returns. Here are the top 5 attributes:
Listverse has an engaging format. It specializes in listicles, making your articles fun to write and easy to read.
Broad range of categories. With fields from general knowledge to the bizarre, your creativity has endless horizons.
No expert-level knowledge required. You simply need passion and enthusiasm.
Attractive pay. $100 for a single article? Yes, please!
Flexible geographical coverage. Freelancers from selected countries can join the Listverse community.
In summary, if you're a writer looking to dip your toes into paid contributions while charting on interesting tracks, Listverse could be your ideal starting point!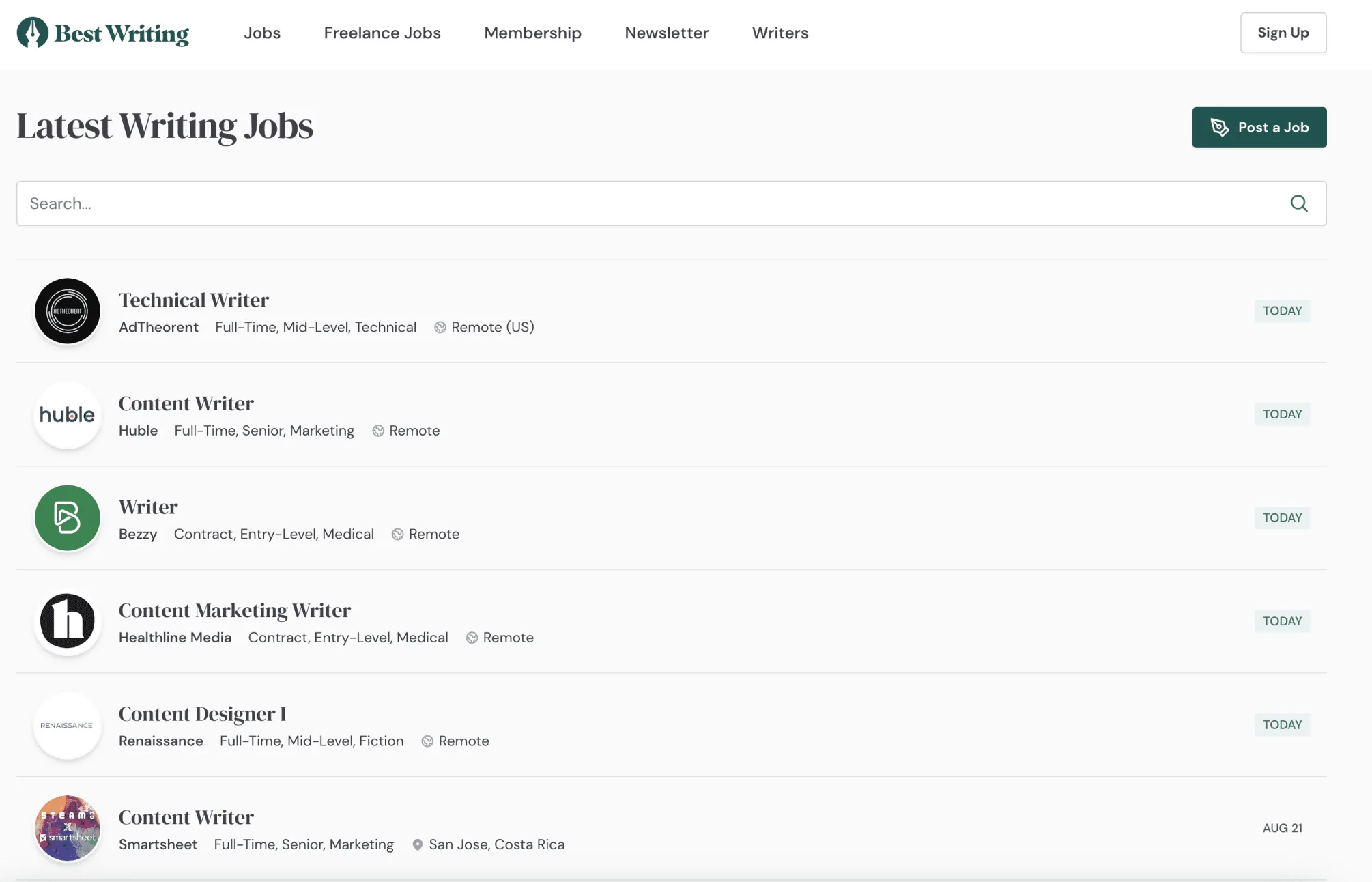 Greatist is an amazing platform to write for and earn substantially! Greatist makes it to the top because of its focus on relevant topics like mental health, relationships and healthy living. Not just that, here are the top five reasons:
They pay well: Greatist offers a minimum of $125 per accepted article, a substantial amount relative to many other platforms.
They focus on trendy topics: Mental health, career-related articles, and work-life balance are subjects that fascinate many 20 and 30-somethings.
They accept a variety of articles: From productivity techniques to combating substance abuse, Greatist is open to a wide range of subjects.
They have a good word limit: Articles are typically between 1,000 and 1,500 words, giving writers ample space to express their ideas.
They have a vast audience: The nature of their topics garners a large and engaged reader base.
Perfect for those passionate about lifestyle and wellness writing!
Longreads certainly tops our list of best-paying sites for writers. This incredible platform is highly favorable due to its broad content variety and attractive pay range.
Extensive content variety: Longreads accepts everything from interviews, blog posts, and essays to in-depth investigative pieces.
Relatable topics: They appreciate stories illuminating human experiences, making your work relatable to readers.
Generous pay: Offering between $250 to $1,500+ per article, depending on length, it's indeed lucrative.
Word count flexibility: You can submit pieces ranging from 800 to 6,000 words, providing flexibility.
Submissions made easy: Longreads' straightforward submission guidelines make the entire process seamless.
This prized platform is recommended for both novice and experienced writers aspiring to share relatable stories in long-form format.
Unlock your writing potential with Writer's Digest, an elite platform bagging our list's top spot. It equips aspiring writers with resources to build a successful writing career. Why does it outshine the rest?
High pay: Writer's Digest offers competitive compensation of $0.30 to $0.50 per word or even $100 for online content.
Unlimited Topics: The possibilities are endless from personal essays to memoirs.
Reprint Rewards: Enjoy an additional 25% of the original purchase price for reprints.
Professional Exposure: Gain respect in the writing community.
Recognition: Get noticed with their worldwide printed copies.
If you're a writer aspiring to refine your craft and build a flourishing career, Writer's Digest is for you!
Are you a passionate writer? The American Scholar is an excellent choice for you. This quarterly magazine made the top list because:
They pay well, with $500 for accepted pieces and $250 for online-only pieces.
It accepts a range of topics from literature to culture.
They're open to both new and established writers.
Despite the wait, they provide sure feedback on submissions.
Offers the chance to contribute to public affairs discourse.
If you enjoy writing about science, history, or culture, and don't mind waiting a bit for your masterpiece to get recognized, The American Scholar is a superb option.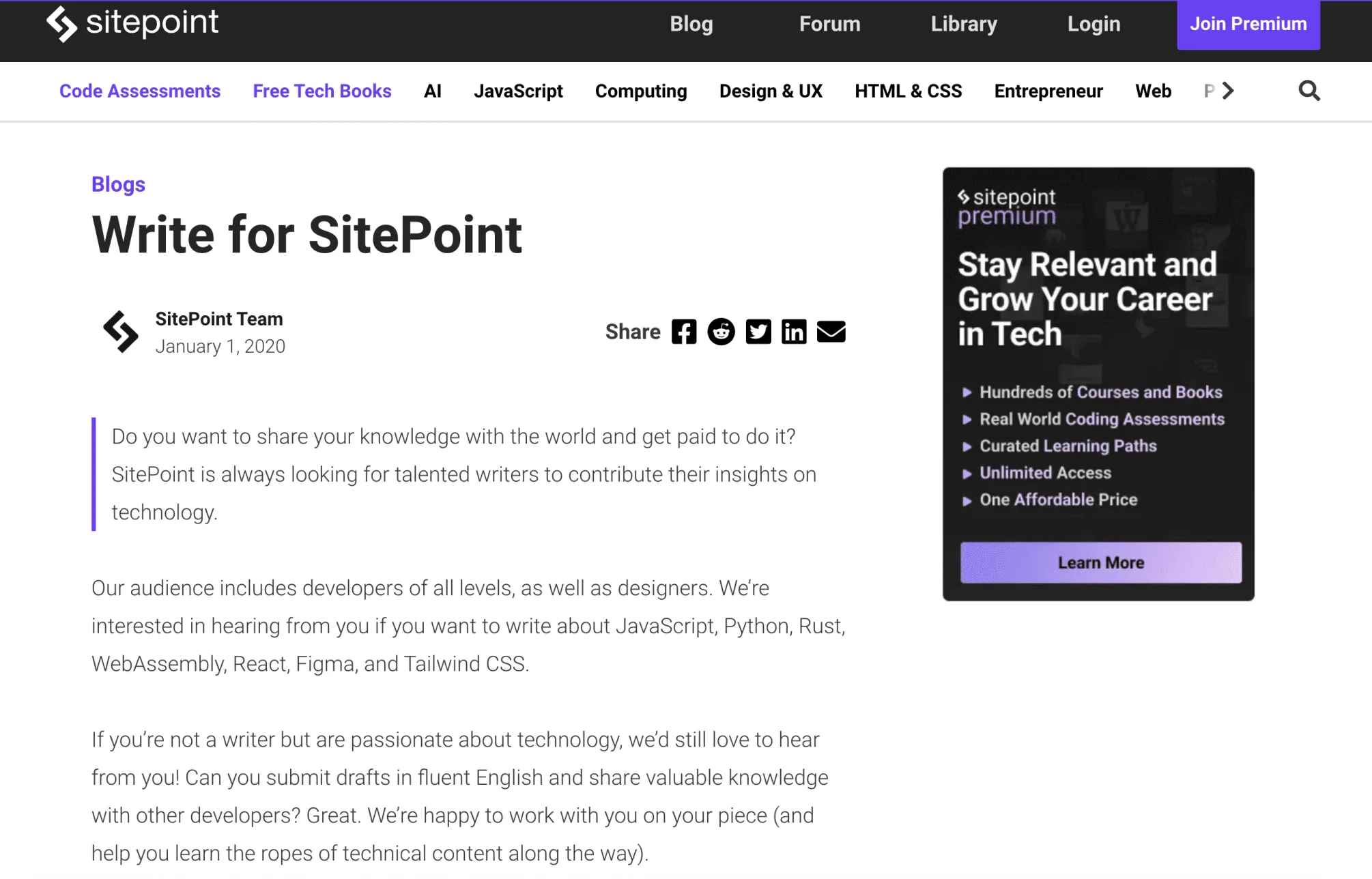 So why is SitePoint your go-to platform for paid writing? Here's why:
They're top-tier in web development, offering an audience that's eager to learn about HTML, CSS, and SASS.
SitePoint values comprehensive information, offering $150 for articles and $200 for tutorials.
The better your article performs traffic-wise, the more compensation you may receive, rewarding high-quality content.
Unspecified payment methods provide flexibility in terms of receiving your hard-earned dollars.
They are always on the prowl for industry experts who can enrich their platform with valuable knowledge.
If you're a web design whiz looking to share your know-how, SitePoint is just the platform for you!
Benefits of getting paid to write articles
1. Increase your writing skills
Juggling with the desire to brush up your writing skills? It's easier said than done, isn't it? Don't fret; getting paid to write articles is your silver lining.
Enhanced Vocabulary: Writing diverse articles can exponentially elevate your vocabulary.
Improved Research Skills: Each new article demands comprehensive research, thereby honing your investigative abilities.
Better Grammar: Over time, writing for pay ameliorates your sentence structuring and grammatical skills.
Aptitude in Different Writing Styles: Diverse articles necessitate various writing styles, steadily upskilling you.
Improved Creativity: Imaginatively tackling different topics skyrockets your creativity.
Hone your writing skills while earning; it's a win-win!
2. Increase your knowledge in a particular field
Struggling to expand your knowledge in a particular field? Parlay your passion for writing into income and expertise! Getting paid to write articles can be your springboard to a deeper understanding. Here are the top 5 benefits:
Enhances Expertise: Crafting articles requires deep research, invariably expanding your knowledge.
Increases Exposure: Your writing reaches multiple audiences, giving wide exposure to your work.
Boosts Income: Many businesses seek quality content, turning your writing expertise into extra income.
Develops Industry Contacts: Connecting with clients improves your professional network.
Encourage Continuous Learning: Regularly writing on different themes promotes perpetual learning.
Flip the challenge into a solution—get paid to write, while bolstering your knowledge!
3. Get exposure to different topics
As a freelance writer, the exposure to varied topics enriches your portfolio, hones your skill, and entices diverse clientele. Here's why:
Diverse Knowledge: Tackling different subjects expands your knowledge base and renders you a versatile writer.
Improved Research Skills: Exploring various areas sharpens your researching skills, a crucial asset in freelance writing.
Broader Client Reach: A multi-topic portfolio attracts diverse clients, increasing your job opportunities.
Better Creativity: Different writing styles and topics foster creativity, keeping your content fresh and engaging.
Enhanced Adaptability: Handling various sectors trains you to adapt quickly, a key demand in freelance writing.
For instance, a food blogger broadened his horizons by writing tech reviews, doubling his client base.
4. Achievable income boost
Struggling to make ends meet with your freelance writing? Believe it or not, there's a simple solution—you can boost your income remarkably by writing paid articles! Here's why it's entirely achievable:
The digital content sector is swiftly rising. More brands understand the value of unique, optimised content and are investing heavily into it.
You have full control over your work environment and payment schedule, making it highly flexible and convenient.
No need to hunt for clients. Reputable platforms are consistently seeking talented writers and providing work.
The pricing power is in your hands. You decide on your pay per word, ensuring your work is never undervalued.
It's a sustainable and scalable income source. The more you write, the more you earn!
5. Expand your portfolio
Struggling to build your portfolio? Consider getting paid to write articles! Not only do you earn, but your portfolio gets a boost too. Choose tasks that highlight your unique style and skill.
To shine, select and present top-quality pieces over a cluster of average ones.
Expand your horizon beyond freelance websites and submission calls.
Freelance marketplaces offer a low-risk opportunity to commence your writing journey, though not always the most rewarding in the long haul.
Content marketing's growing popularity creates an added opportunity for articulate writers.
Stand out by demonstrating your understanding of the target niche, marketing basics, and SEO.
Remember, patience and hard work pay off big!
6. Increase your chances of getting hired full time
Enhancing your chances of being hired full-time is a perk of getting paid to write articles! When you write and get paid for your pieces, you construct a compelling portfolio which doubles as a testament to your skills. Employers prefer candidates with proven abilities illustrated in their work. For instance, securing freelance gigs on platforms such as Fiverr or Writer's Digest can lead to a full-time job offer because of the impressive portfolio you build. In this way, getting paid to write not only fills your pocket but also paves your road to steady employment!
7. Learn how to write SEO-friendly content
Embrace the power of SEO-friendly content as you journey into the world of paid article writing. Understanding SEO is essential for your online presence, giving your work the chance to stand out and reach a wider audience. Here are the top five attributes of SEO-friendly content:
Keyword-optimized: Your content should include relevant keywords that help search engines identify the topic.
High readability: Make it appealing and easy for the audience to read.
Original content: Ensure your content is unique to avoid penalizations.
Quality links: Link to reputable and relevant websites in your articles.
Meta description: Create enticing meta descriptions for your articles.
Whether you're a new writer or an experienced freelancer looking to grow, mastering SEO writing is your ticket to success.
8. Gain an understanding of different publishing platforms
Are you a writer seeking to monetize your skills but feeling overwhelmed by the sheer number of platforms available? You're not alone. The digital age has created a myriad of options, but understanding how different platforms work can be daunting. Don't worry, we've got you covered!
The solution is gaining a solid understanding of various publishing platforms. This knowledge not only broadens your opportunities but also ensures you optimize your earnings. Here are the top five benefits:
**Diverse Income Streams:** Different platforms have distinct payment models. Medium, for example, pays based on read time and memberships, opening dual revenue streams. Understanding this allows you to diversify your income.
**Aligning with Your Skills:** Some platforms focus on specific writing types. Whether it's short stories or research articles, knowing a platform's specialty means you can capitalize on your strengths.
**Price Control:** Platforms like Publisuites let you set your price per word. Being aware of such options empowers you to earn what you deserve.
**Ease and Flexibility:** Many platforms allow for remote work and have flexible payment schedules. Understanding these gives you the freedom to write when and where you choose.
**Building a Portfolio:** Publishing platforms, like Medium, let you use your published articles in your portfolio. This not only aids in promoting yourself to clients, but also strengthens your credibility.
Remember, understanding the ins and outs of publishing platforms is crucial to navigating the world of paid writing. Educate yourself and reap the rewards!
9. Develop customer service skills
Being paid to write articles can immensely enhance your customer service skills! Here's why this is essential:
Sharpens Listening: Article writing involves extensive research and understanding the audience, which stimulates your active listening skills.
Improves Communication: It gives you the unique talent to convey complex information simply, boosting your communication expertise.
Enhances Empathy: Writing articles often requires understanding and addressing your audience's concerns, fostering empathy.
Promotes Flexibility: The diverse articles you write teaches you adaptability, a key skill in customer service.
Encourages Solution-Oriented Mindset: Lastly, writing that resolves readers' issues encourages a problem-solving mindset.
Hence, getting paid to write articles not only benefits you financially but also fruitfully contribute to superior customer service skills.
10. Develop your ability to work under pressure
Working under pressure can be challenging, right? Deadlines, revisions, and clients' demands might stress you out. But wait! Turning that pressure into a trusted ally is achievable through paid writing. Why? It's because paid writing tasks push you to produce high-quality work within fixed deadlines. You learn to prioritize, strategize, and deliver results effectively. And the best part? You grow as a writer, enhancing your capacity to work under pressure while earning! Embrace it, and watch how it propels your writing career to new heights.