As blog content creators, we alway wonder how many blog posts per week? What is balances between frequently and generate quality content that will help us reach our blogging goals. But how often should you blog? And what's the best blog post frequency for you?
According to research, it depends on your blogging goals, blog content quality, blog audience, and other factors.
However, a good rule of thumb is to blog at least once per week and post at least one blog post per week.
This will help you achieve better search engine rankings and build an engaged blog audience that can refer new blog visitors to your site.
In general, you should blog at least once per week. However, if your blog is focused on generating a lot of traffic through search engine optimization (SEO) or social media marketing efforts, then you may want to consider blogging more frequently.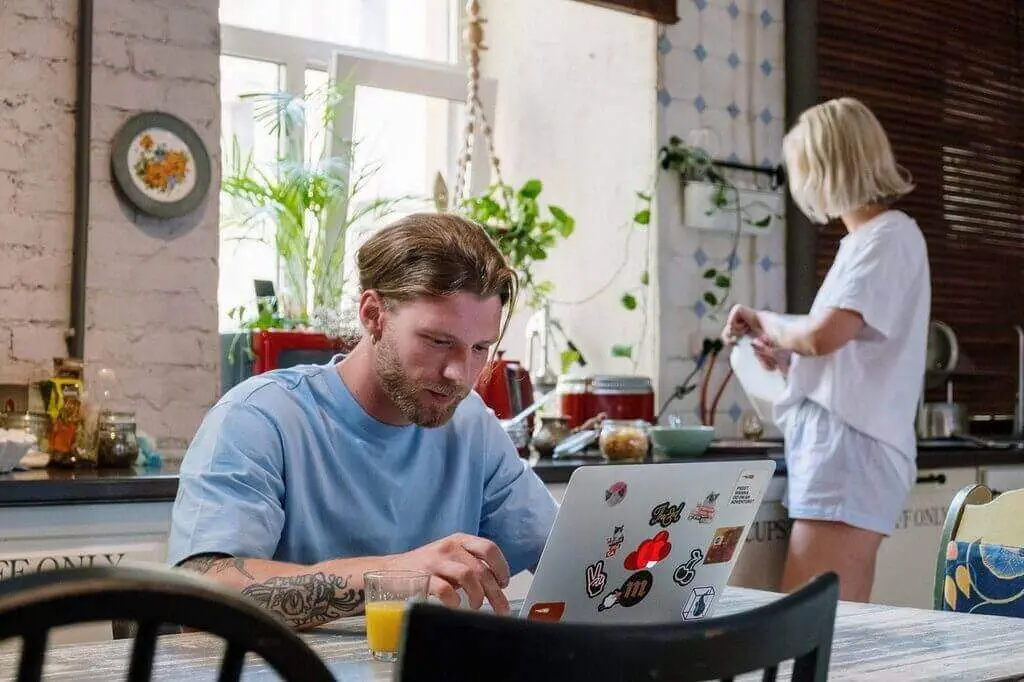 For example, some bloggers who are trying to rank high in Google might blog three times per week.
On the other hand, if your goal is to build an engaged audience that will promote and refer new visitors to your site organically, then it's better not to post as often since too much content can actually have the opposite effect.
Blogging regularly helps build trust, credibility, and authority with your readers. Keeping a diary of your blogging stats will help you track trends and improve over time. The most important thing is figuring out what works best for you and your blog audience.
There is no right or wrong answer when it comes to how often you should blog, as what works for one blog may not work for another. However, keeping your blog content fresh and engaging is always a good idea.
Organic traffic
According to research, an engaged blog audience is the most important factor in driving organic traffic.
When a reader sees your post and knows that you're interested in what they have to say, they are more likely to share it with their friends or recommend it on social media.
Therefore, posts that are well-written, interesting, and relevant will generate the most organic traffic.
Blog posting frequency is important – aim to blog at least once per week, to ensure your website remains relevant and valuable to your audience.
The goal to get more followers, subscribers, and likes from your blog is to post new content regularly. This means publishing at least one new post every week, ideally two or three, but at most four. Posts that get a lot of comments tend to be more popular and get more links. More often than not, posts where you add a lot of value to your readers are more popular.
Small blogs should post three to four new posts per week in order to maximize organic traffic, while large blogs should publish four to five posts per weekly (including updated posts).
Brand awareness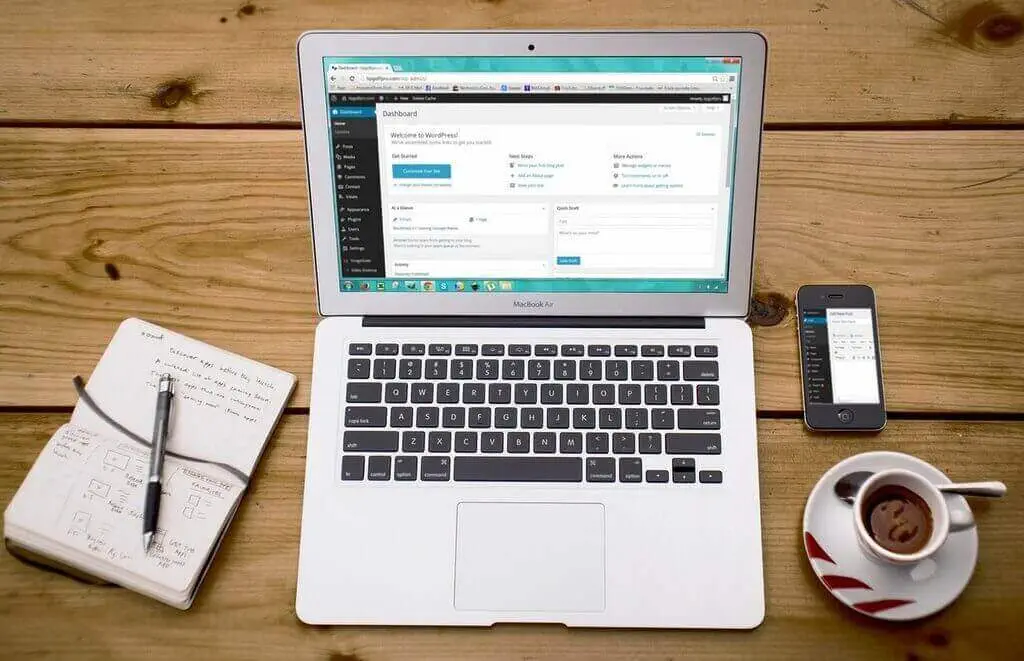 Blog writing is one of the most effective techniques you can use to market your business or product.
By providing valuable content that is interesting and engaging for your readers, you will help them learn about you and your brand in a positive way.
Additionally, blog commenting provides an opportunity for you to engage with your readers and build relationships with them. Keep it simple, keep it targeted and make sure your blog posts are interesting and engaging for your readers.
As blogging becomes increasingly popular, brands are recognizing its great potential in marketing their products and services. So, whether youre starting out or looking to improve upon your current marketing strategy, blogging should be at the top of your list!
Blogging is a great way to share your thoughts with the world, and its no secret that most bloggers believe that posting once a week is the ideal frequency for most blogs. This way, you can ensure that your blog is well-maintained, has great content, and is engaging for your audience.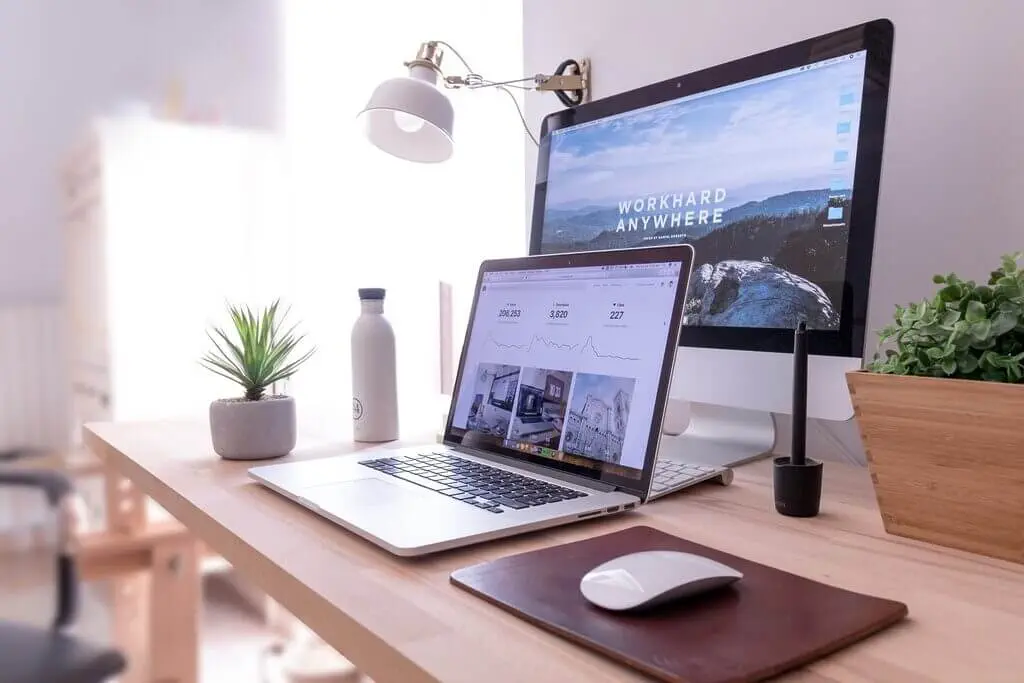 Additionally, remember that quality over quantity is always a good idea! Some great features of a blog with frequent postings are that more people are likely to visit each day, and there is deeper engagement as a result of better interaction between blogger and reader through longer content chunks.
If you find that youre having difficulty keeping up this schedule, consider splitting your posts into two smaller post instead of one large post.
And finally, its important to give your readers enough time to digest your posts, so posting once a week usually works well.
Based on the research, most bloggers believe that posting once a week is ideal. While there are some who feel that twice a week would be better, these numbers seem to reflect the majority of opinions.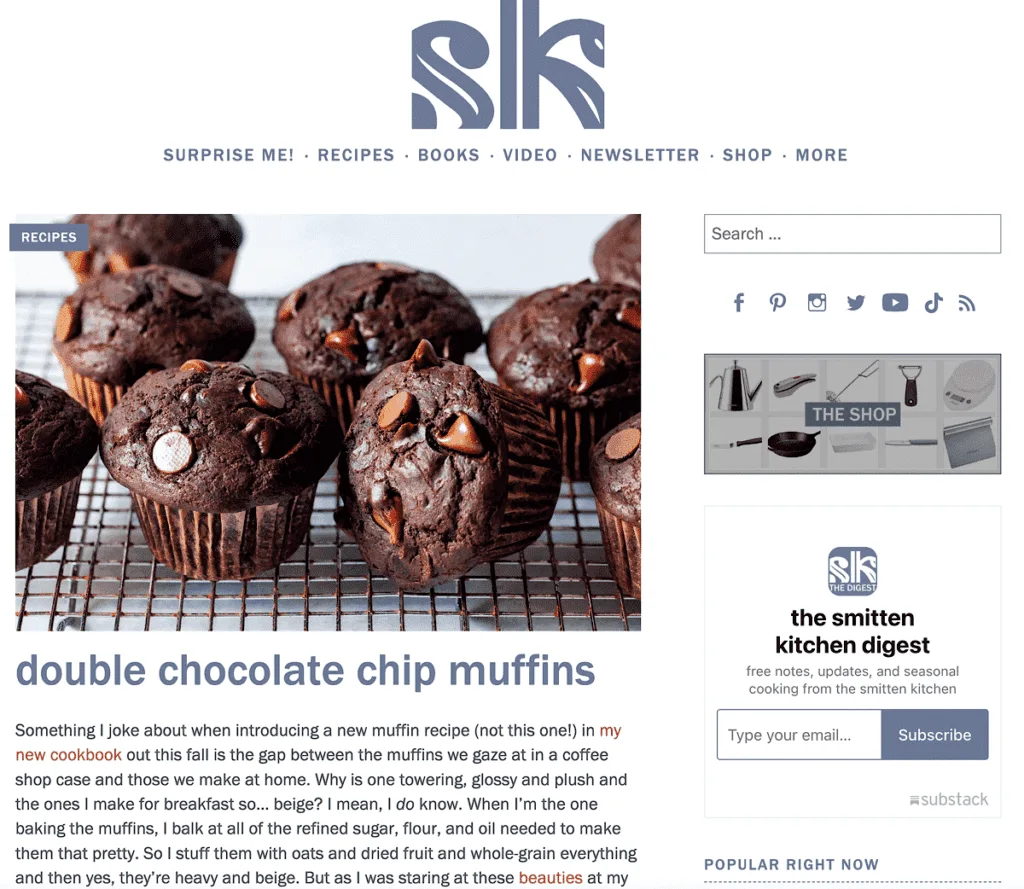 That being said, if you find yourself struggling to keep up with this frequency or if your blog posts arent as engaging as youd like them to be, consider splitting your posts into two smaller pieces instead of one large post.
Additionally, make sure that each post is well-written and provides valuable information for your readers.
Many people believe that blogging on a regular basis (2-4 times a week) provides you with the greatest return, while between 11-16 posts per month provides the most return.
The frequency of blog posts depends on what's best for your company.
Smaller businesses have found comfort and success posting one to four times a week, whereas larger companies have found success posting daily and, on rare occasions, multiple daily posts.
Quality over Quantity: Posts with more content tend to be more engaging and are often visited multiple times. However, there is a limit to how many posts your audience will read in one sitting, so make sure you choose the right topics and write well.
Interaction: Blogging regularly encourages deeper interaction between blogger and reader through longer content chunks. This leads to better understanding of the topic being discussed as well as stronger relationships with readers.
Timing: Remember that posting once a week usually works best for most bloggers; however, if you find yourself struggling or your blog posts dont seem to be engaging your audience, consider splitting them into two smaller pieces or posting more often.
Monitor Result: From Google Search Console see your post is ranking If you're measuring your blog's performance using a search engine, then it's important to track how often posts are appearing in Google Search results.
Remember your blog content goals
Your blog's main purpose is to provide valuable content that helps your audience. If you're posting less often, it can be harder to achieve these goals.
Try to find a happy medium where you post enough content so that readers feel like they've learned something new and stayed engaged, but dont overpost so that your blog becomes bogged down in information overload or irrelevant topics.
Keep your audience in mind
Blog posting can be a lot of work, so it's important to make sure that you are posting content that is relevant and interesting to your audience.
The best way to do this is to take into account their interests and blog topics that are popular at the moment.
Pick a frequency that works for you and stick to it, as well as varying your blog posts up often so that readers dont get bored. Be sure not to post too often that your blog becomes irrelevant or boring, as this will lose you readers fast.
What kind of resources are you working with?
Blog post frequency is an important consideration when it comes to blogging. What kind of resources are you working with?
Are you posting content on social media platforms, using pictures and videos, and promoting your blog through different channels? All of these factors play a role in deciding how often to post to your blog.
Its also important to make sure that the content that you post is relevant to your audience and keeps them engaged.
Do some research on what content is being shared on similar blogs, and base your posts on that. And lastly, always keep in mind what will keep your readers coming back for more.
Weigh quality vs. quantity
Blogging can be a lot of work, so it's important to make sure that you are posting high-quality content that is worth reading. However, dont forget about the fact that blogging takes time and energy to produce.
To ensure you are posting enough quality content while still staying productive, try to find a happy medium where you post enough content so that readers feel like theyve learned something new and stayed engaged but dont overpost so your blog becomes bogged down in information overload or irrelevant topics .
Consider the following factors when determining blog post frequency:
-Quality of content
-Relevance to audience
-Time commitment
Maintain consistency
When it comes to blogging, one of the most important things you can do is maintain consistency. This means that your posts should be similar in terms of tone, style and overall content.
If you start posting different kinds of content or changing up your approach too much, readers will start to become confused and lose interest.
Make sure that you are sticking to what makes your blog unique and interesting, while still providing valuable information for your audience. Consistency will help keep readers coming back for more.
Watch your metrics
While it's important to maintain consistency in your blog posts, you also need to be aware of the metrics that matter most when it comes to blogging.
One key metric is traffic. Make sure you are tracking your monthly and yearly site stats so you can see whether or not your posts are driving traffic and engagement back to your blog.
Another metric to keep an eye on is comments and likes. These indicate whether or not readers enjoyed reading the post and found it useful. If they don't, they may simply move on without leaving a comment or rating the post – which will negatively impact your blog's visibility.
Keep your content fresh
One of the biggest challenges you'll face when it comes to blogging is keeping your posts fresh and interesting. If you stick to a certain format or theme, readers may start to get tired of reading the same thing over and over again.
Instead, try varying up your content style – including using different fonts, colors and even images – in order to keep things interesting for both you and your readers. This will help ensure that they stay engaged with your blog while also learning new information!

Neil Patel, on the other hand, provides evidence of those benefiting from organic traffic and touting strong search engine optimization results despite producing blog content well below the monthly average, with some indicating 11 as the sweet spot.
As for ideal blog post length for SEO should be 2,100-2,400 words, according to a HubSpot study from 2021, which is a lot longer than the 200- or 500-word blog posts most writers or webmasters believe is ideal.
Also, the length of a blog post is not only based on the type of content but also the purpose of the post. So, while a blog post on personal finance might be shorter than a post on personal development or current events, you can still keep the length in the 1,500- to 2,500-word range.
It is impossible to say for sure, but it typically takes about 10-15 blog posts before you start seeing traffic growth.
However, the more consistent and high-quality your content is, the better chance you have of growing your website's traffic.
Make sure that each post has a clearly defined purpose and doesn't stray from your stated topic. Also be sure to include relevant images, videos, and graphs to help illustrate your points.
Finally, make use of social media platforms like Twitter and Facebook to share links to your latest posts with potential readers. If you are doing all of this well enough, then over time you will see an increase in site traffic!
When starting out, it is ideal to publish at least one post per week. This not only keeps your blog fresh and current, but it also helps you to build an audience of readers who are interested in what you have to say.
Be sure to write engaging and interesting content that is both informative and entertaining. When promoting your blog, be creative with your teaser images, social media posts, and even the title of each article.
Try incorporating keywords into these elements so that visitors can find your content more easily when searching online.
For beginner blog the consistency is very important in the editorial calendar. By creating an editorial calendar, it helps you to have a plan when and how often your blog content should be published. As for consistency of posting frequency, there are many factors that come into play such as:
1. Number of social shares on each post can vary due to various reasons like category and keywords
2. The number of comments posted per week also varies depending on different topics based upon the competition in that niche or topic related blogosphere
3. Length of each post can be different for various reasons as well like if you are including videos, infographics or other multimedia elements in your posts
4. Sometimes due to personal commitments, we might miss a day here and there from posting on our blog However don't worry because consistency is still the key to success!
Based on the above factors, it would be ideal to aim for at least 1-2 blogging frequency posts per week. If you are finding it difficult to adhere strictly to this frequency then start with publishing one post every two days and gradually work up towards the desired
There is no set number or rule that successful bloggers follow, as each blogger has their own unique approach and strategy. However, many successful bloggers maintain a writing schedule of two to three posts per week. This allows them to produce high-quality content that is both engaging and interesting for their audience.
Additionally, it helps to ensure that they are keeping up with the latest marketing trends and staying closely connected with their readers.
When composing your posts, make sure to focus on topics that are relevant to your niche marketplace and target audience. Remember also to be original and fresh in your style so that you standout from the competition.
Finally, use social media platforms like Twitter and Instagram (@username) sparingly but strategically in order not to lose touch with your fans. By following these tips, you can put yourself ahead of the curve in terms of blog success!
Dont overly post
Blog posts per day, optimum blog post frequency is one per day. Because most websites begin to experience decreasing marginal returns after ~30 posts per month, blog posting once per day is a good maximum.
And, without a good disciplined content plan in place, blogging too frequently can actually result in keyword cannibalization issues.
Blog frequency and consistency are key when it comes to blogging. Setting posting schedule is a vital process of blogging. Many people are not familiar with setting up the schedule of posting their blog posts so they make mistakes in this area.
Publishing frequency affects your SEO rankings and business growth which can be controlled by choosing the right posting schedule for your blogs.
This website help you to choose the best way according to audience size, industry, traffic and many more factors
Be sure to use the same format and tone when writing, and share interesting and relevant information that will resonate with your audience.
Lastly, be sure to blog about topics that are of interest to your readers – this will help you stay top of mind.