The advertising world is in constant need of copywriters to help craft compelling messages for brands.
Copywriting is an art form that encompasses words, images and tone to create a message that's direct, concise and engaging.
A copywriter will write headlines, captions, tag lines, brand names, URLs — basically anything that needs to be succinct and memorable.
This article will answer all your questions about the booming demand for copywriters: what type of skills you'll need to get hired as a copywriter by a major advertising agency; how much competition you'll face from other aspiring writers; and how you can launch your own freelance copywriting business.
There are over 4,536 freelance copywriters currently employed in the US. Among freelancers, 53.7% are women and 46.3% are men. The average age for a freelance writer is 41 years old. According Zippia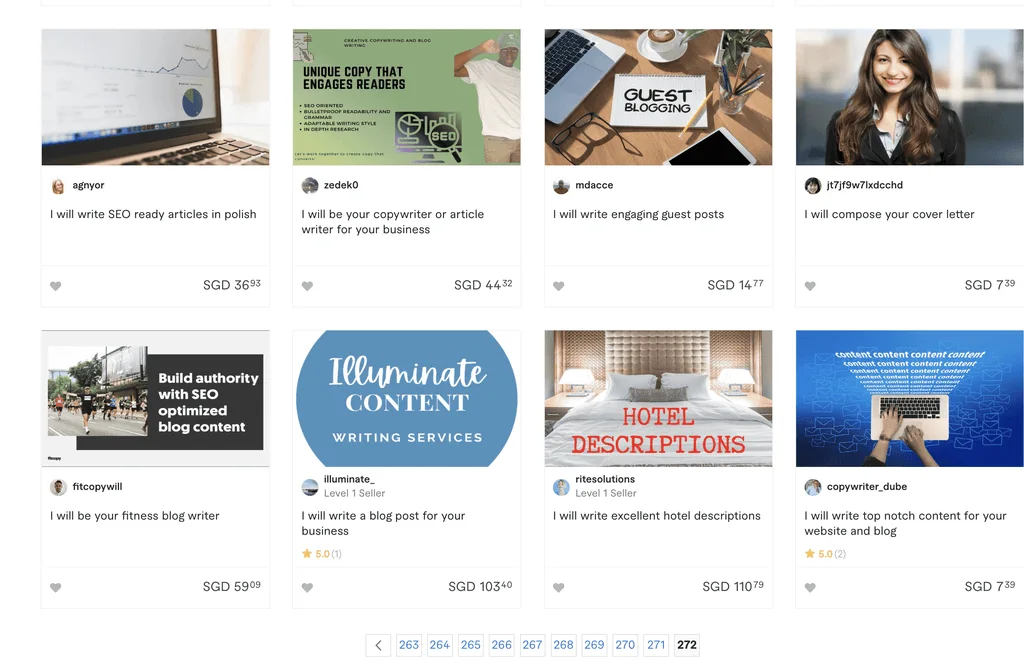 In Fiverr have more than 272 pages and each page have over 20 listing, and estimated total listing over 5400. There may also duplicate listings for each copywriter.
Copywriting is an art form that creates content for a brand or an advertising campaign. It's the art of crafting and delivering the perfect message.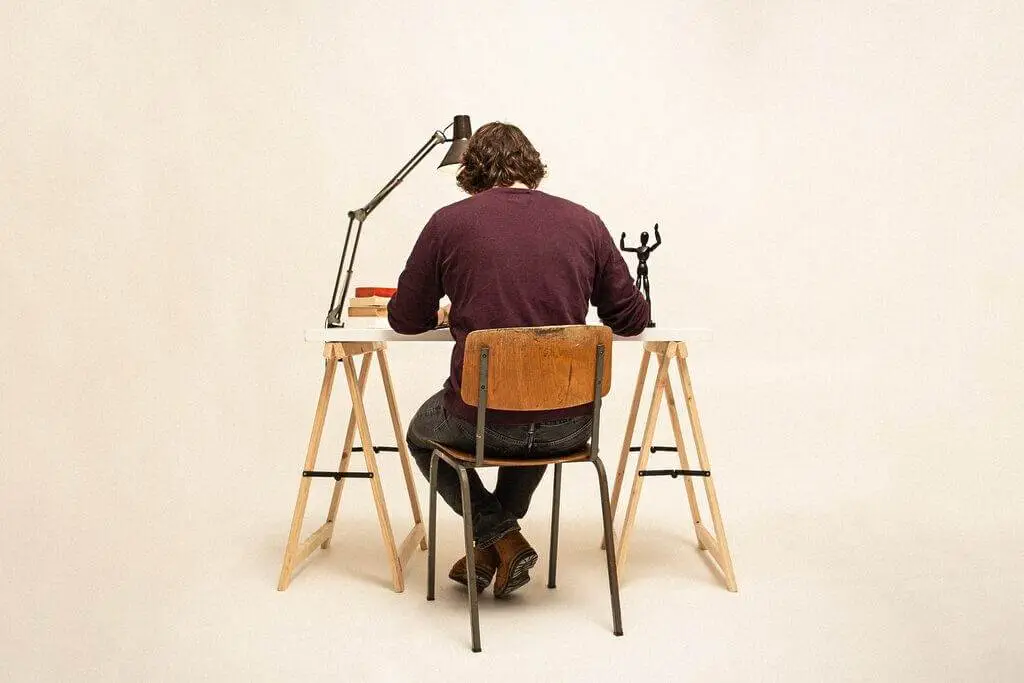 A copywriter will write headlines, captions, tag lines, brand names, URLs — basically anything that needs to be succinct and memorable.
To better understand what copywriting is, think of it as telling a story with words. Every job has its own set of criteria and requirements; however, most jobs require a writer to create compelling copy that conveys a brand's values and goals.
Copywriting is in demand for multiple reasons:
1) As more people consume content on the Internet, brands need to be able to produce content that is captivating, informative and interesting.
2) With websites like Buzzfeed, Upworthy and The Huffington Post becoming increasingly popular, people are consuming information in shorter and shorter periods of time.
3) With the growth of social media, it's important to have compelling messages that turn browsers into buyers.
4) The demand for copywriters has increased as more organizations are leveraging the power of digital marketing to elicit reactions from consumers.
5) Copywriting is a very specific skill set; many companies want a skilled writer who knows how to address their audience specifically.
Copywriting is an art form that requires a huge amount of creativity, skill and knowledge. If you're not sure where to start when looking for a career in copywriting, then you should check out the first three steps below:
1) Find a mentor – Find someone to help guide your path into this profession. This could be someone you know or someone you find online with experience in the industry. It's always good to get advice from people who have been down the road before you.
2) Develop your craft – After finding a mentor, start developing your craft by reading any books on writing, as well as other articles in written form or videos online about how to write creatively. Learn how to use abbreviations and spellings correctly, how to punctuate and structure sentences properly and how to write creatively without over-emphasizing certain words.
3) Start freelancing – When you feel like you're ready, start freelancing for agencies or companies by pitching them ideas for projects or content that will help them drive sales through advertising.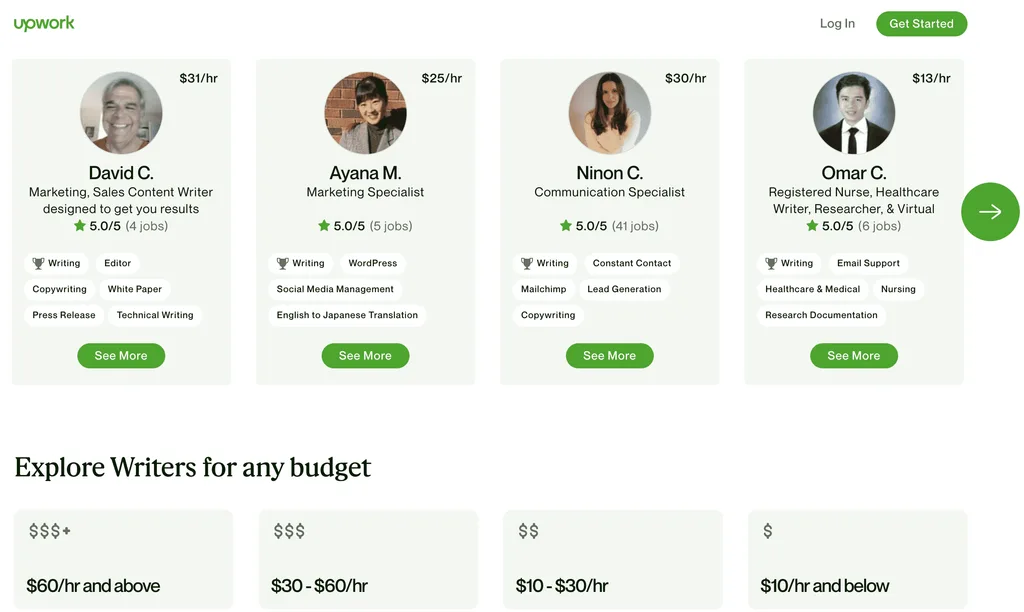 To make it easier for potential employers, consider using websites like Upwork or Fiverr to hire talent from around the globe. You can also post your work on social media sites like LinkedIn or Twitter so they can see it up close and personal!
Write with a purpose and be well-versed in the principles of advertising. Know how to write copy that resonates with your audience.
If your copywriting skills are up to the mark, then this field is not very competitive. Unliked services like designs or SEO services.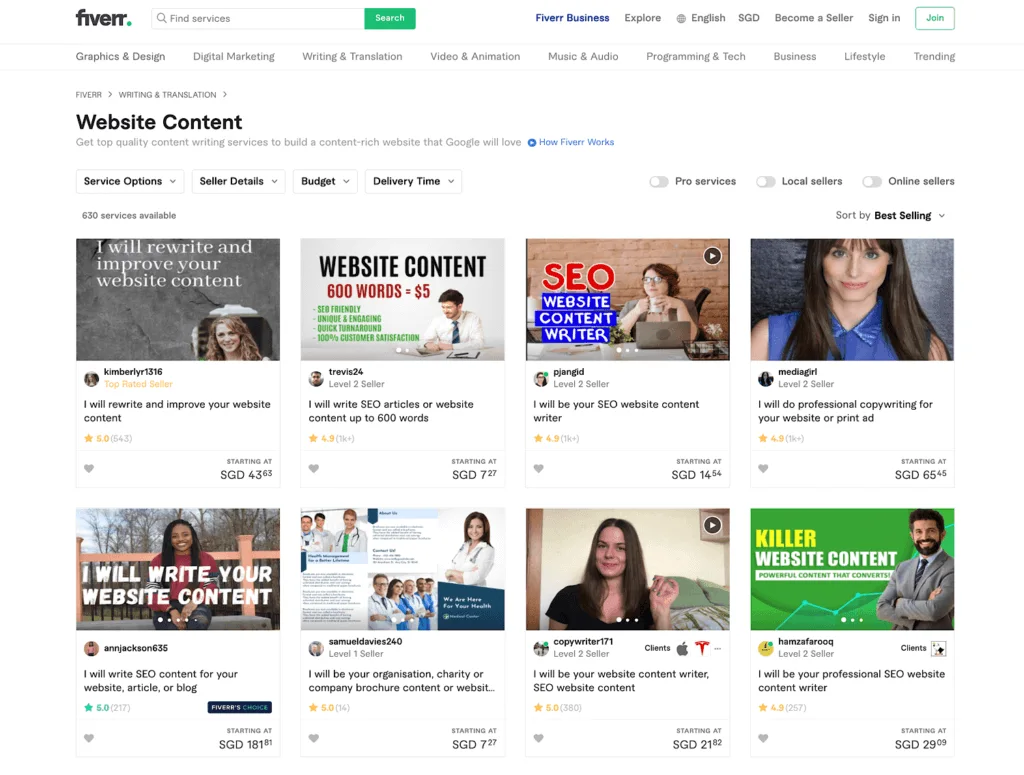 You can easily get a job as a copywriter from Upwork or Fiverr. However, the first thing you have to do is to build a good profile. Include your portfolio in your Upwork/Fiverr profile.
Target your profile to the relevant industries you want to work in. In the Upwork/Fiverr profile, you should highlight your best skills, previous work experience and good reviews.
​ First, set your pricing as low as possible to score you early enquiries and clicks. Once a few people take interest in your product, you can slowly increase your price.
The second important thing to do after you get a copywriting job is to finish the task quickly and efficiently.
As a freelance writer, you have to complete each task within the given deadline. If you do this, then you will always get positive reviews.
Once you get a good reputation, you will get more work. So you can easily earn money as a freelance copywriter.
The Demand Copywriting is a great career option for those who enjoy writing and want to stay in the advertising industry.
As advertising becomes more interactive, copywriters will play an increasing role in how brands speak to their audience.
As the ad industry grows, the demand for copywriting will continue to grow as well.
After all, people are becoming increasingly interested in connecting with brands on social media platforms like Facebook and Instagram.
This means that copywriters are needed more than ever before because they can help craft compelling messages with these platforms specifically in mind.
There are a lot of people who want to become a copywriter. But there are only a few who actually make it. In order to be successful in this competitive field, you need to be able to attract clients.
This means submitting your best work and getting noticed. The path to becoming a successful copywriter is not always an easy one, but once you've made it, you'll be able to enjoy your work and be able to make a living doing it.