Did you know how to check your blog's ranking on Google, Yahoo! and other search engines?
If you're not sure how to do it, read on to find out more. Apart from checking your ranking, this blog post also outlines three of the best keyword rank checker tools out there.
By using these tools, you can get a better understanding of the keywords that are driving traffic to your site and tailor your blog content accordingly. Finally, at the end of this post, we'll discuss how to check your blog ranking on Google and other search engines.
So without further ado, let's get started!
Blog ranking is one of the most important metrics for self-promotion. By checking your ranking on popular search engines, you can ascertain where your readers are, and what content is most popular. You can also use this information to improve and diversify your content as needed.
For instance, if you notice that your blog ranking is low on a certain keyword, you might want to focus on writing more on that topic. A
lternatively, if your blog ranking is high on a keyword, you can target readers with content on that topic with the help of SEO.
By tracking visitor activity through Google Analytics, you can optimize your blog posts accordingly and improve your blog ranking.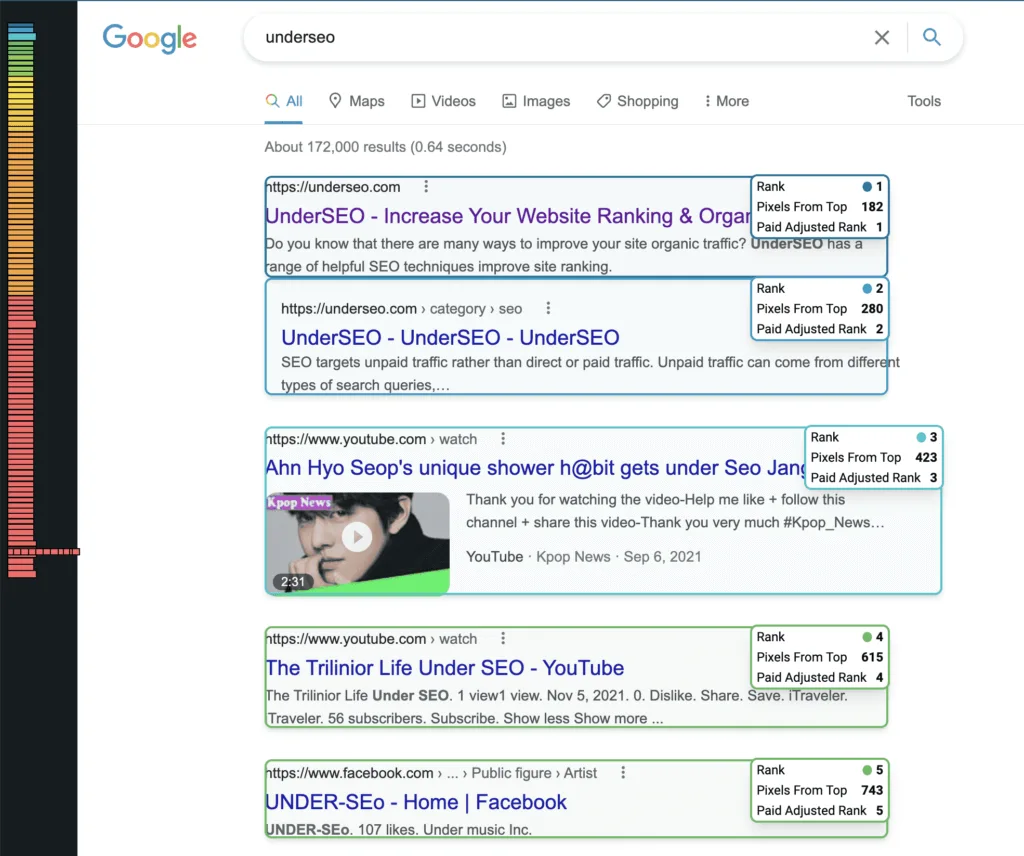 In the end, its important to keep your blog ranking in mind and use it to optimize your blog for the best results.
Now that you know why it's important to check your blog ranking, let's take a look at three of the best keyword rank checker tools.
SEMRush is a comprehensive tool that allows you to check your blog ranking, competitor rankings, and more. You can also find information on organic traffic sources and keyword competition.
Overall, this is a great tool for tracking your blog's progress and optimizing content accordingly.
Ahrefs is another great keyword rank checker tool that allows you to track your blog's ranking on a variety of keywords. You can also see how long it takes for your website to rank for certain keywords, as well as the competition.
This is an excellent tool for monitoring your progress and identifying areas where you may need to improve.
As a business owner, its important to know your websites keyword rankings. With the Keyword Planner tool, you can check how your keywords are ranking on search engine results pages (SERPs). Additionally, using Google Search Console, you can monitor your websites traffic and performance.
By understanding which of your ads are performing best, you can optimize your ad campaigns accordingly. And lastly, use the AdWords Key Performance Indicators (KPIs) to measure your ad spending and assess the return on investment (ROI).
If you want to check the ranking for a specific keyword, you can use Google Search Console. This is a free tool that's available on Google's website.
To get started, log in to your account and click on "Search Traffic" under the "Google Ads" tab. Next, enter your desired keyword into the search bar and click on "Go!"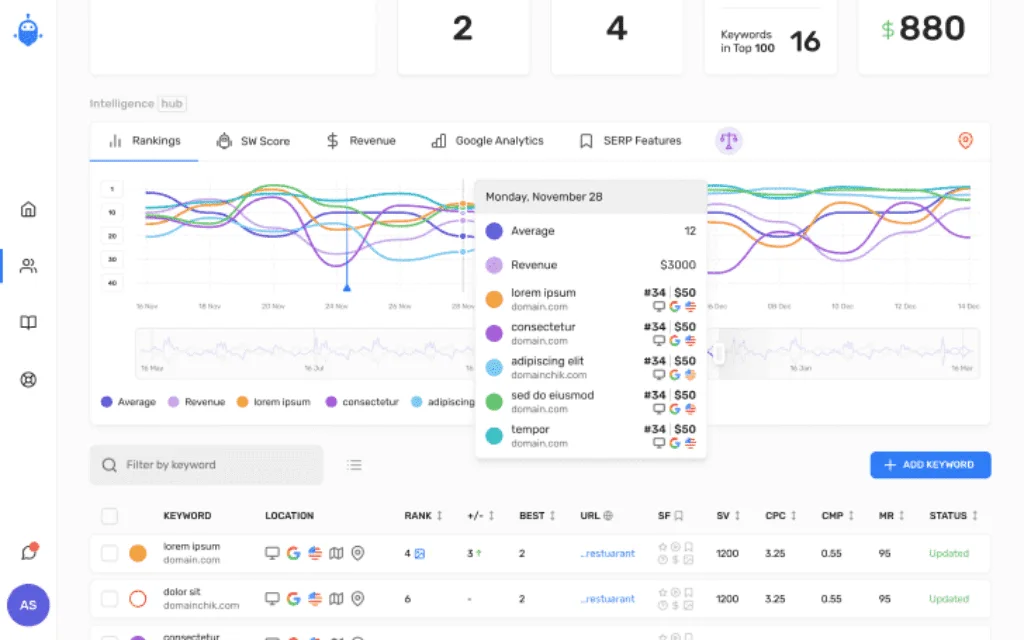 Once you arrive at the results page, scroll down until you see your blog listed under "Websites with Adsense Revenue from this Keyword (monthly average).
Ahrefs Keyword Rank Checker (Free)
If you want to know how your ranking for a specific keyword is doing, Ahrefs is a great tool to use. This search engine optimization tool provides you with an overview of your current ranking, as well as insights into how your rank has changed over time.
Additionally, Ahrefs allows you to check the ranking of up to 50 keywords at once, free of charge. So whether youre trying to understand your current ranking, or track fluctuations in your position over time, Ahrefs is an excellent option thats free to use.
Ubersuggest –(Free for limited results)
Its important to keep an eye on your ranking for a specific keyword, in order to ensure that youre delivering the right results to your visitors. Ubersuggest is a free tool that tells you how well your website ranks for a specific keyword.
By using this tool, you can track your ranking trends and make necessary changes to improve your ranking.
Ubersuggest also provides you with a score and shows you how many people are searching for that keyword on Google. Additionally, you can use Ubersuggest to see what keywords are driving the most traffic to your website.
You can see what you're already ranking for, identify keywords you want to rank for, view a keyword's difficulty and the intent attached to it, and discover who else is competing for those keywords. You can also see the average search volume per month, as well as related keywords and questions.
There are a number of things you can do with the keyword ranking results. These include analyzing the competition, understanding where your website ranks in relation to your competitors and taking action to improve your ranking.
1. Analyze the competition – In order to understand where you stand in relation to your competitors, you need to analyze their websites and look for keywords that are relevant to your business. Once you have a good understanding of where they rank for these keywords, it will be easier to identify where you can improve your ranking.
2. Take action – Once you have a good understanding of where you rank and what needs to be done in order to improve your ranking, take action! This could include researching different marketing strategies or improving the quality of your content.
3. Stay positive – While it may be difficult at times, it's important to stay positive and keep moving forward in spite of difficult competition or setbacks. As long as you are working hard and taking proactive steps, eventually the rankings will reflect that!
To check your blogs ranking on google , you first need to open the GSC Performance report and then look at the average position score.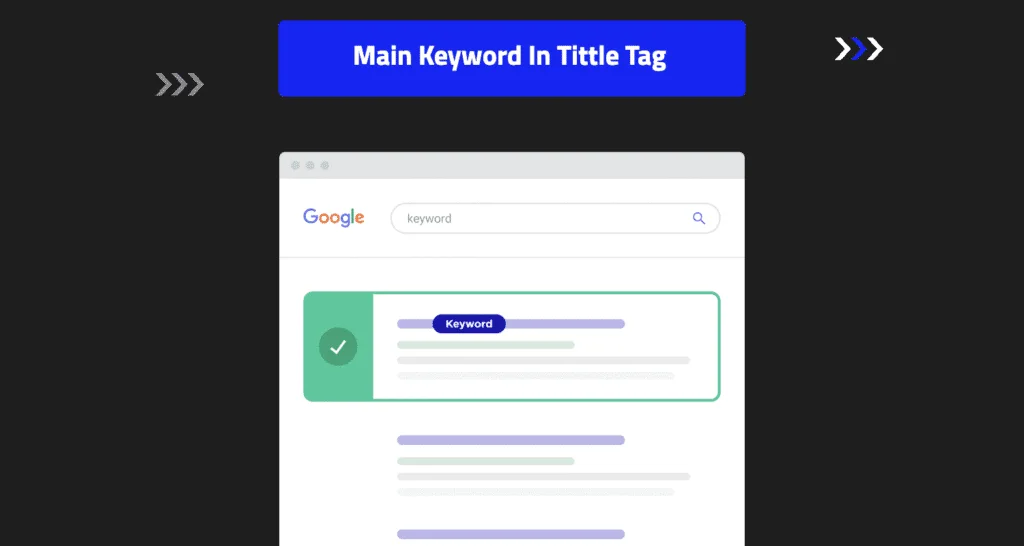 Scroll down a bit to see the entire list of keywords your site ranks for. In addition, if you want to check individual blog posts instead of just your domain name, enter the URL of an article into the search bar.
You'll see information about the Top Organic Keywords that generated most organic traffic to your site.
You can also use Google's keyword tool by entering in a domain name and seeing what keywords are targeting it. Try different keywords until you find ones that generate high levels of traffic for you (remember to target long-tail phrases too!).
Once you've determined which keywords are working well for you, make sure they're included in all content on your website and make sure internal links lead back towards those targeted keywords as well as other important pages on your site.
Finally, include Featured Snippets when possible so that people visiting your website can quickly learn more about what interests them.. And lastly…make sure meta tags are well written with appropriate keyword density so readers will be drawn in by search engine results listings!
To check how your blog is ranking on other search engines, you can use Ubersuggest or Ahrefs' Keywords Explorer.Both tools will scan your blog and show you which keywords and phrases are being ranked for. After the scan is completed, you can see the rankings in real-time using either tool.
As the process of checking your blog's rankings on other search engines will vary depending on the search engine you are using. However, some tips that may help include:
1. Use Google Analytics to measure your website's traffic and pageviews. This will give you an accurate idea of how well your blog is performing and which keywords are driving traffic.
2. Check your blog's ranking on search engines such as Google, Yahoo, and Bing. This can be done by using their respective keyword tool or by looking at the "Page Rank" column on your website's URL.
3. Use SEMrush to research your competitor's SEO strategies and tactics. This can help you identify areas in which you can improve your blog's visibility on search engines.
4. Use BuzzSumo to research popular content topics and keywords across a variety of industries. This will give you an idea of which topics are being talked about most and what keywords may be appropriate for your blog topic(s).
By adding any keyword to its search results, a search engine encourages more people to click on that specific search result. It is also known as SEO (search engine optimization). In other words, they boost the ranking of your website in their system according from how many times you have clicked on it.
Checking if a page is ranking can be done in a variety of ways, including using Google's organic search results, SERPS (search engine result pages), or the Yahoo! Search Results Pages. Each of these platforms contains different information that can help you to determine whether your page is performing well.
One useful tool for checking rankings is Google Webmaster Tools (GWT). This platform includes features that allow you to see how many visitors are coming from various sources and how long they stay on your site.
You also have access to tools that measure traffic quality and webrawler data which helps with optimizing your website for better visibility.
SERPs provides an overall view of how well your content is performing on search engines and allows you to compare metrics such as click-through rates (CTRs) and TFRCs (time spent on pages). If you're not sure where to start, try conducting some basic keyword research using SEMrush's free toolkit before expanding into more complex techniques like competitor analysis or backlinking strategies.
Google is one of the most popular search engines in the world, and it is important to understand where you rank on their website. There are a number of ways to do this, including using Google's own Search Engine Optimization (SEO) tools or third-party SEO services.
If you're not sure how your website ranks on Google, take advantage of their free tool called Webmaster Tools.
This platform allows you to see what keywords are being used on your site and how these keywords are ranking in search engine results pages (SERPs). Additionally, this tool can help you to tweak your content and find any errors that may be causing problems with your SEO.
Once you know where your website stands symbolically speaking, it becomes easier for you to focus on improving rankings organically by creating high-quality content that is optimized for online visibility.
There's no denying that ranking well on search engines is one of the most important steps you can take to grow your blog.
Fortunately, checking your blog ranking is easy with the help of one of the best keyword rank checker tools available.
By understanding the results of your check and implementing any necessary changes, you can ensure that your blog remains top-of-mind for potential blog readers.
Make sure to check back for more helpful blog ranking tips and don't hesitate to leave your questions or comments below!