Wonder how to blog anonymously, well, this ultimate guide will show you how to do it!
You can blog anonymously if you want to keep your identity hidden or just protect yourself from unwanted attention. There are a few different ways to blog anonymously and each has its own set of pros and cons.
In fact, anonymous blogging can be quite risky, and it's important to be aware of the potential downsides of blogging anonymously before you start.
However, once you've decided to blog pseudonymously, there are many helpful resources available to help you get started.
Whether you're looking for tips on how to start an anonymous blog, popular anonymous blogs to follow, or ways to make money from your blog, read on for all the information you need!
It is possible to make your blog completely anonymous by using a proxy or VPN. By doing this, you can hide your IP address and protect yourself from being tracked online.
Additionally, by using a proxy or VPN, you can access blocked websites and avoid censorship.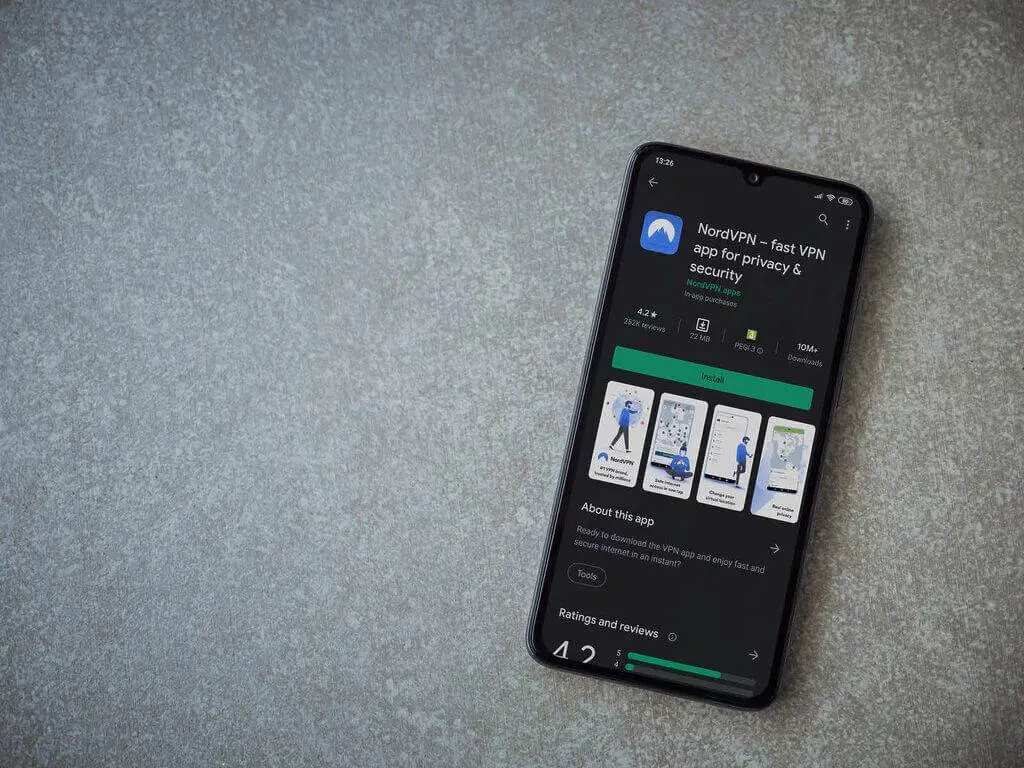 Proxies and VPNs are convenient tools that allow you to bypass censorships in places like China and the Middle East.
They also offer security benefits as they help to encrypt your traffic so that others cannot intercept what you're browsing.
If anonymity is important to you, then making sure to use a reliable proxy or VPN will go a long way in protecting your data and privacy online.
If you're looking for a place to blog completely anonymously, then use TOR browser might be the perfect destination for you. This user-generated subreddit is dedicated to discussing all things related to TOR (the anonymizing network), from tips and tricks to conspiracy theories. In addition, this community hosts weekly discussions on various topics related to technology and privacy, as well as occasional guest posts from experts in the field.
Tor Browser
If you're looking for a way to keep your blog anonymous, Tor is a great option. It's possible to use a VPN and Tor browser in tandem for an enhanced experience, and it's hard to track down since some of its nodes have been compromised in the past.
Most blog software keeps track of the IP address from which a comment was made; if you don't use Tor, you invite whoever runs that site to track down your IP address. However, using different phrases when commenting can help protect your identity.
Starting an anonymous blog is a great way to get your feet wet, and to explore your creative side. Its also a great way to share personal secrets with the world, without fear of judgement. The best way to get started is by using a blogging platform like WordPress.
Once you have your blog set up, sign up for an anonymous user account and make your first post! With the help of anonymity and security plugins, you'll be able to write without fear of being found out
There are a few things to keep in mind when blogging anonymously. For one, you'll have to be careful about what information you share.
If your blog is about personal experiences or gossip, it's important to be aware that other people might not want their identities revealed. Secondly, being anonymous means that you can't rely on Google Adsense or other forms of advertising revenue. This can be a downside if your blog isn't generating much traffic (in which case it may not make financial sense to continue blogging pseudonymously).
However, the upside is that you won't have to worry about nasty comments and online trolling.
The Upside of Being an Anonymous Blogger
The main benefit of blogging anonymously is that it lets you keep your brand new blog all to yourself (including income earned) and no pressure to succeed right away. It also avoids issues with your employer. Without revealing your identity, there's no way for others to find out that you're blogging and make fun of you. It will also keep you from being harassed on social media sites like Twitter and Facebook.
The Downside of Being an Anonymous Blogger
The downside to remaining anonymous is that there are no consequences for your writing, no one can hold you accountable for your words, and you cannot provide feedback. For that reason, anonymous blogs are not recommended as a means to build a community around your blog.
If youre looking for a blog to write for that is anonymous and popular, try Popular Anonymous Blogs. This blog offers a variety of topics that are always updated, making it a great resource for anyone.
Take some time to read through the posts and see if any appeal to you. If so, sign up today! You wont be embarrassed to have your work published on this site – everyone is welcome!
1. Disease Called Debt
As the name suggests, Debt Anonymous Blogger blogs about the disease called debt. In Debt Anonymous Blogger's own words, the blog is a "place to share how you got out of debt and how you plan to manage your money".
Debtors Anonymous is dedicated to assisting people in digging out of financial difficulties, which nowadays necessitates a lot of shovels. These days, the financial crisis has made it very difficult for the ordinary people to manage their financial affairs. The primary reason behind the financial crisis is the excessive borrowing and debt. It is the duty of each individual to take a responsible stand and help others in digging out of the financial crisis.
2. MoneyMow
MoneyMow is a blog that was started as a way to make money from home. Since then it has become one of the most popular anonymous blogs in the world, with millions of readers. It offers valuable tips and advice on how to succeed with online marketing, from starting your blog to building an email list and social media presence. It also deals exclusively with products related to online marketing, making it an ideal resource for anyone looking to improve their online presence.
3. Hustle Escape
Hustle Escape is an anonymous blog that focuses on helping people escape their day-to-day hustles and get back to what's important in life. The blog offers advice on how to create a successful business, manage your time, and live a happier life. It also features interviews with other entrepreneurs who have succeeded in building successful businesses from scratch.
4. Mom's Got It Made
If youre looking for information that will help you become a better mom, then you should definitely check out some of the popular anonymous blogs. These blogs are written by mothers for mothers, and cover a variety of topics from parenting to finances to beauty tips. They provide useful information that can help you in your day-to-day life as a mother. Whether youre struggling with raising kids or want to improve your financial situation, these blogs have got you covered. Plus, theyre written by people who understand what its like to be a mother, so you can be sure of getting real advice. So what are you waiting for? Go ahead and give these amazing blogs a try!
To blog anonymously, use a pseudonym or fake name when registering for a blog platform, and always blog anonymously to protect your privacy.
To safeguard your identity, use encryption software to protect your identity and blog content. When promoting your blog, disclose only the necessary information about yourself, and make sure the links to your blog are safe and secure.
1. Hide Your IP Address (VPN)
Blogging anonymously is a great way to protect your anonymity and privacy. However, its not always easy to do so. One of the simplest ways to blog anonymously is by using a VPN – a virtual private network.
A VPN hides your real IP address and routes all traffic through the VPN server, making it difficult for anyone to track your movements online.
There are a number of VPNs that allow you to do this – some for free and others for a fee. Make sure your VPN is up-to-date and secure – there are various scams out there that attempt to steal your data. Once you have hidden your IP address, all you need to do is connect to the blog via the VPN and start writing!
2. Use an Anonymous Email Account
Blog writing can be a great way to share your thoughts and experiences with the world, but it can be risky if your identity is revealed. To blog anonymously, all you need to do is use an anonymous email account.
This can be done free of charge using Gmail or Hotmail etcetera. Once you have set up your anonymous email account, all you need to do is create a blog and start writing!
3. Use an Anonymous Blogging Platform
Blogging anonymously is a great way to avoid attracting attention from the wrong people. By using an anonymous blogging platform, you can write about anything you like without anyone knowing who you are.
Simply create an account and start writing. Make sure to provide valuable content that will draw in readers, and develop a following along the way. blog as if your life depends on it – because it might! The more people who know about your blog, the greater the chance of attracting positive attention and realising your blog dreams. So go ahead, be yourself, and let the blogging world know everything!
4. Use a Pseudonym
Blogging can be a great way to share your thoughts and ideas with the world. However, if you want to blog anonymously, you need to take some precautions. For starters, make sure you choose a catchy title that accurately reflects the content of your blog.
Next, dont use your real name. By using a pseudonym, you will protect your identity and keep your blog private.
Finally, make sure that your name is easy to remember and doesnt reveal too much about you.
5. Using Whois Privacy
Blogging anonymously is a great way to get your voice out there without revealing your true identity. By using a proxy server or VPN, you can disguise your real IP address and make it harder for anyone to identify you.
Always be careful when entering personal details – make sure you are using strong passwords and encrypting your files with BitLocker or TrueCrypt. And last but not least, avoid using the same username on different websites – this can easily be traced back to you.
Register Your domain name is the name your visitors see when they go to a website. People sometimes buy domain names for their websites at through companies that sell them on sites such as NameCheap and GoDaddy, but you can also register this domain name in your own domain hosting company or personal email account. Here are some ways of registering an anonymous blog address: 1. Use a proxy server or VPN to disguise your real IP address
2. Register a domain name using a personal email account
3. Use SSH tunnels to connect to your blog from another computer 4. Use Tor to conceal your location
5. Use a virtual private network (VPN)
6. Use a proxy server or VPN to disguise your real IP address
6. Limit Inclusion of Personal Information
Blogging anonymously is a great way to share your thoughts and ideas without worrying about personal information getting into the wrong hands. By not including your real name or contact details, you can be sure that your blog will remain anonymous.
Make sure you write high-quality content that will capture peoples attention and keep them reading.
Once they're hooked, invite them to leave comments or connect with you on social media under a pseudonym.
And last but not least, make sure you protect your anonymity by using a secure password and not sharing personal information such as email address or phone numbers.
Running a blog anonymously is one of the most effective ways to share your thoughts and ideas with the world. However, there are some precautions you should take in order to protect your identity and keep any money you make from going into someone else's pockets.
When it comes to blogging, always be sure to write high-quality content that will capture people's attention. This way, they will want to learn more about what you have to say and stay hooked for longer periods of time.
Once people are interested in what you have to say, encourage them by leaving comments on your blog posts. This way, you can become more familiar with their views and learn about the topics that are important to them.
Finally, be sure to connect with readers on social media platforms under a pseudonym. Doing this will help protect your identity while also building trust and relationships.
Starting and running an anonymous blog can be a great way to express yourself and connect with other like-minded people.
However, it is not without its challenges. In this blog post, we have discussed some of the ups and downs of blogging anonymously. We have also provided a list of popular anonymous blogs to help you find inspiration if you are considering starting your own blog.
Finally, we have provided tips on how to run a blog anonymously and still make money. Thank you for reading!