If you're new to blogging, thinking how to use blogger! Learn how to start a blog with Blogger.com and get started on the right foot. You'll also find out how to set up your blog and how to add content to it. Read more here.
In this post, we will be discussing the basics of using Blogger.com – a free blogging platform that is owned and operated by Google.
We will be covering step-by-step instructions on how to create a free blog with Blogger.com, as well as how to create and post content. Whether you're new to blogging or just looking for some tips and advice, we hope you find this post useful.
Blogger is an online platform that allows you to create a blog. A blog is basically a web site that consists of articles, photos, and videos written by the author about topics that interest them. When someone visits your blog, they can read all of the content or select specific posts to view.
Blogger also offers features such as advanced search options and the ability to add multimedia files (such as videos and images) to your posts. You can also use Blogger's social media integration capabilities to share your posts on Facebook, Twitter, and other platforms.
Overall, Blogger makes it easy for you to create a professional website from scratch without any coding knowledge required!
Everyone can use a blog. It is an excellent way to keep you and your family connected, share ideas, expand horizons or just make some money with affiliate marketing. Blogging makes blogging easy because you don't need any technical knowledge.
You can easily set up and operate blogs by using the blogger platform so it's very user-friendly too now bloggers must follow their own content policy rules in order that they are legal within their respective country of residence to publish on blogger url url domain name.
To create a blog, you can use blogger. to do that new blog button in the top right corner of your screen and choose new blog from there. then fill out what it asks for. When you finished filling all the form up, click next.
Now visit your new blog URL at the top of your screen and sign in with your username and password if you don't have an account already created on Blogger! If everything goes well, you should see a page like this: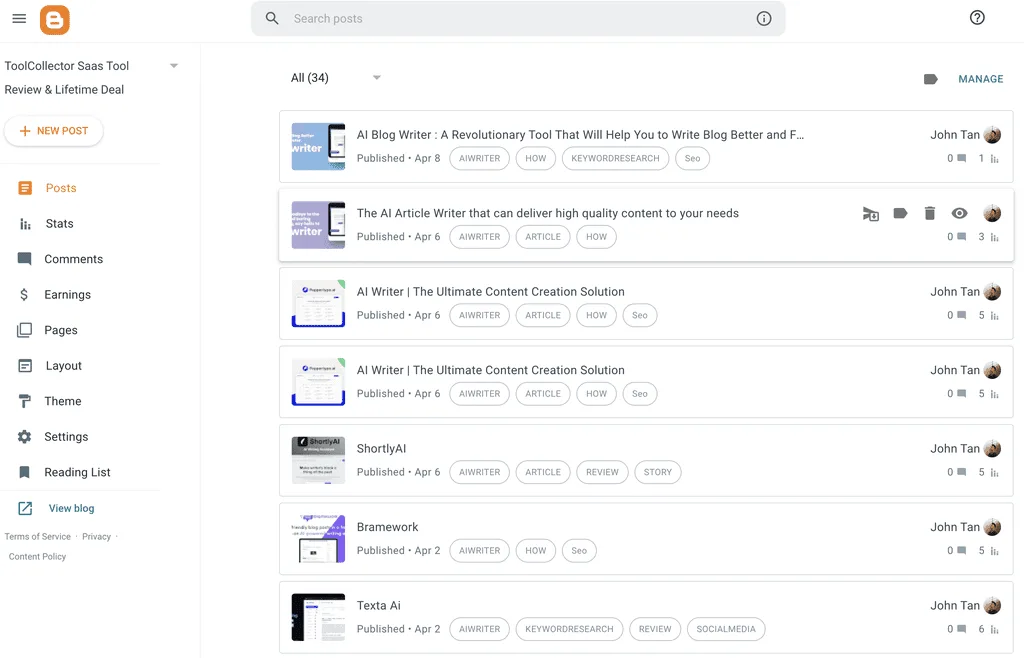 If not, there may be some troubleshooting that needs to be done before continuing . In any event , if everything goes well, you will see a page like this:
Now all you have to do is write your first post! To start writing your post, click the "New Post" button on the left sidebar and fill out the following information:
1. Title : how to use blogger without any coding knowledge required!
2. Description : A brief description of what your post is about. This can be up to 500 characters long.
3. Content Type : Write whatever topic or content type you would like for this blog post (e.g., Tips, Tutorials , News, etc.).
4. Tags : Add any tags that you think might be relevant to your post.
5. Category: Choose the category your post falls into (e.g., Personal Blogging Tips, Web Development, etc.)
6. Publish Date/Time : The date and time that your post will be published on blogger (YY-MM-DD HH:MM:SS).
7. Click "Publish" when finished! Now you can go back to writing your content . Once you have finished editing and formatting all of your text , click the "Publish" button on the left sidebar to publish your post!
And that's it! Your blog post is now live on your blog, and anyone who visits your URL will be able to see it. You can also click the "View Blog Posts" link at the top of any page on blogger to see all of the posts that have been published so far.
Blogging with Google Blogger is the easiest and cheapest way to create a blog. It is very easy to create a blog with Google Blogger. There are many advantages of blogging in Google Blogger.
The advantage of blogging with Google Blogger is that it is very easy to create a blog in no time. You can create a blog in a few minutes from your personal computer or laptop. The price of a blog is very low and it is available for free.
There are a lot of advantages of using blogger as your blogging platform, you can do a lot of things on blogger with the help of blogger's features. There are many advantages and disadvantages when blogging, but obviously blogger is the best blogging platform.
There are many advantages to blogging in blogger.
1. Blogger has over 40 million bloggers and millions of people worldwide read their blogs every day.
2 As blogger works on fast-loading technology's, it does not have any kind of security measures in place for its users or readers/viewers to protect them against hacking, malware or virus attacks as there are no third party providers such as Google Adsense.
3 Blogger is not a secure platform if you want to keep your data confidential and protected from unauthorized access, use of cookies or spam comments by other bloggers which could result in damages.
4 If you are trying to build an online presence for your business or product, consider using another blogging platform that offers more security features like WordPress instead of blogger.
Creating a blog is a great way to share your thoughts and ideas with the world. It can also be a great way to make money. But, to make it happen, you first need to sign up for an account with Blogger.com.
After creating your account, youll need to generate a login and password.
Next, click on the "Create A Blog" button on the homepage of Blogger.com. Follow the prompts to fill out some basic information about your blog, including its name and description.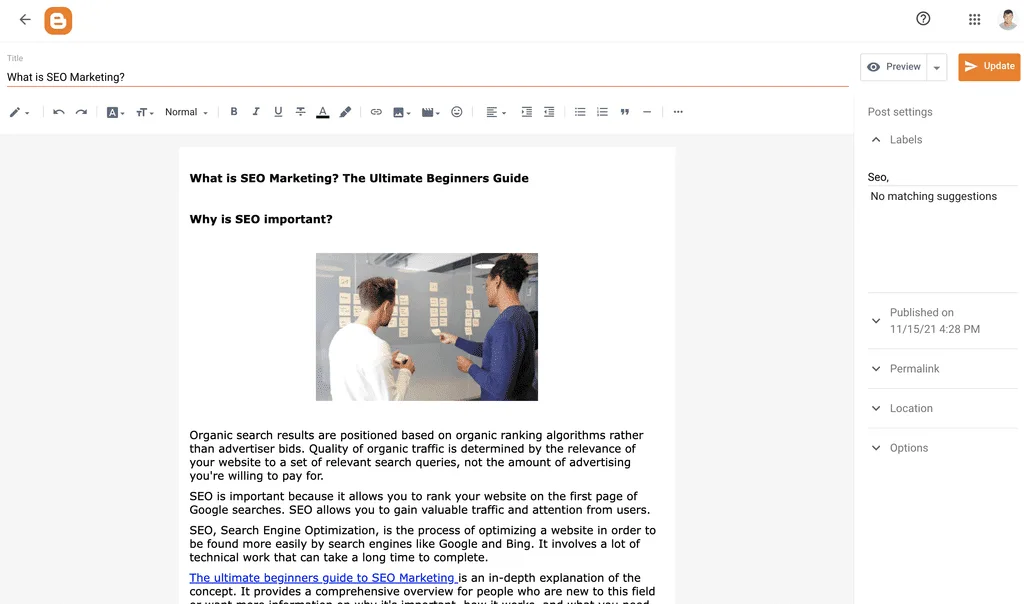 Once this information is complete, click on "Submit Your Site" to finish setting up your blog! Now, its time to start publishing content and see how your blog is doing!
Step 1: Creating a Blog
Blogging is a great way to share your knowledge about the products youre promoting, as well as engage with your readers. To make the process as easy and enjoyable as possible, set daily or weekly goals for yourself.
1. If you have not yet set up a blog, it can be very frustrating trying to figure out how and where to start. The following blog name is created automatically when you sign in or create your first blog on blogger, so don't worry about what the name may be or want others would call this site by using your choice of name that fits best with expectations!
2: No matter if we use our personal blogs or start new one – there are few things we need to set in order to have a successful blog.
3: Blogging is one of those activities that distracts us from what we're supposed to be doing and occupy our time instead with something else, like writing. If it's your first time starting a blog, make sure you take some time before actually publishing anything on the site so you can get an idea about what works and doesn't work for others.
4: As important as setting clear goals is having patience when blogging – especially if you want people who follow your blog to read everything that comes out.
5: Blogging is not only great way to share your thoughts and ideas, but it can be an effective marketing tool as well. Make sure you take advantage of all the opportunities that blogging provides!
6: Once we have a blog up and running, one of the most important things we need to do is choose a name for our site.
A good name should be catchy, informative, unique – something people will remember easily when searching for your blog on Google or other search engines. If you're having trouble coming up with a good name for your blog check out some of the blogger name generators or use one of these popular blog names.
Additionally, make sure your blog is well-designed and easy to navigate – people want quick and easy access to quality content.
Once you have selected a product to promote, the next step is to create a blog about it. Make sure to include high-quality images, videos, and blog posts to create an engaging and informative blog.
And last but not least, make sure your blog is easily searchable so that people can find what theyre looking for quickly and easily!
Step 2: Creating a Post
Its time to put your creative skills to the test! In this final step, youll need to write a post about the product you chose, including the ingredients and how to use it. If youre promoting a physical product, be sure to photograph it and state its dimensions in your post. Finally, after selecting a product and finding an affiliate program, its time to write! Remember to include information on the product, the affiliate program and why you believe its great for your readers. Dont forget to leave a great impression on your readers with your well-crafted post.
Step 3: Editing Your Layout.
Your blog looks great, but its not complete until you add some great content. In order to do this, youll need to edit the layout. Once the layout is edited, its time to add some content! There are a few different tools available that make adding content easy and quick.
You can use a blog editor to format your post, or use a content management system to add new posts automatically. Either way, its time to get started and share your insights, experiences, and stories with the world!
Step 4: Finishing Your Post
Its finally time to finish up! In this final step, make use of images, videos, or infographics to enhance your content. They can really help bring your message across to a wider audience.
Additionally, add a call-to-action at the end of the post and make sure that readers know what actions to take next. After youve written your post, its time to check for spelling and grammar mistakes.
Finally, make sure that the post is accessible for all readers. Having all these things right will ensure that your post is successful and reaches its target audience.
You can publish your blog post in two ways.
The first way is to Publish your article from Blogger Dashboard itself. You can do this by clicking on the "Publish" button on the top right side of the Dash board.
The second way is to Publish your article using a third-party tool like Hootsuite or SocialBee. Once you have published your article on these tools, it will be automatically pushed to all of your social media accounts.
In your blog dashboard left side panel you can see the "Setting" option. Now click there to edit some stuff.
Adding a description on your blogger blog is very necessary, it helps to describe your reader and search engines that what is your post about.
You can also add a tag clouds and keywords at the bottom of your article, this will help people find related articles on your blog very easily.
Adding some photos or videos to your blogger blog is not compulsory but they definitely enhance the user experience and make sure that readers don't forget what you are trying to say in just few words!
Optimizing your blog headline is one of the best way to create attraction in the eyes of readers. Optimizing your blog title makes your blog post appear good in search engine results which is another important factor in getting more traffic to your blog.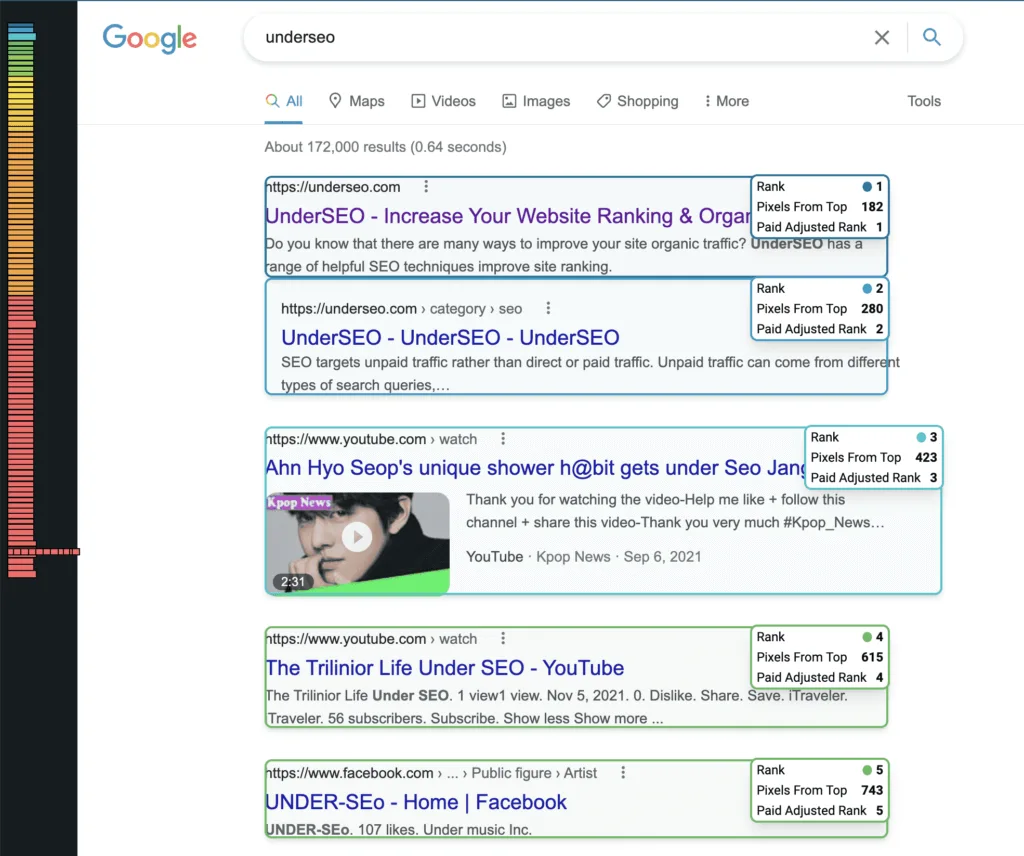 The key to success with any blog is to write about things relevant to your target audience. For example, if you are writing about a travel blog, then you would obviously want to include some content about travelling. Bloggers often have to write about things that they do not necessarily have knowledge about, and then have to rely on the quality of their content to get them the traffic they need.
The key to success with any blog is to write about things relevant to your target audience. For example, if you are writing about a travel blog, then you would obviously want to include some content about travelling. Bloggers often have to write about things that they do not necessarily have knowledge about, and then have to rely on the quality of their content to get them the traffic they need.
Blogger is one of the effective blogging platform, and it gives you an easy to understand interface. But, it becomes ineffective if you are not using it well. There are a few steps which you can take to create a successful blog post.
The first is to plan the content of your blog based on keyword research. You should have a clear idea of the topic or subject you are going to write about. There are various tools available on the internet which you can use to get a clear idea of the keywords you should use.
Next, is to choose a good title for your blog post. It is important to choose keywords which will help search engines to find your blog. Remember that the title should be catchy and relevant to the topic you are writing about. You can also use internal linking. This is a technique which is employed by a blogger to make sure that your blog is linked to all the other pages on your site.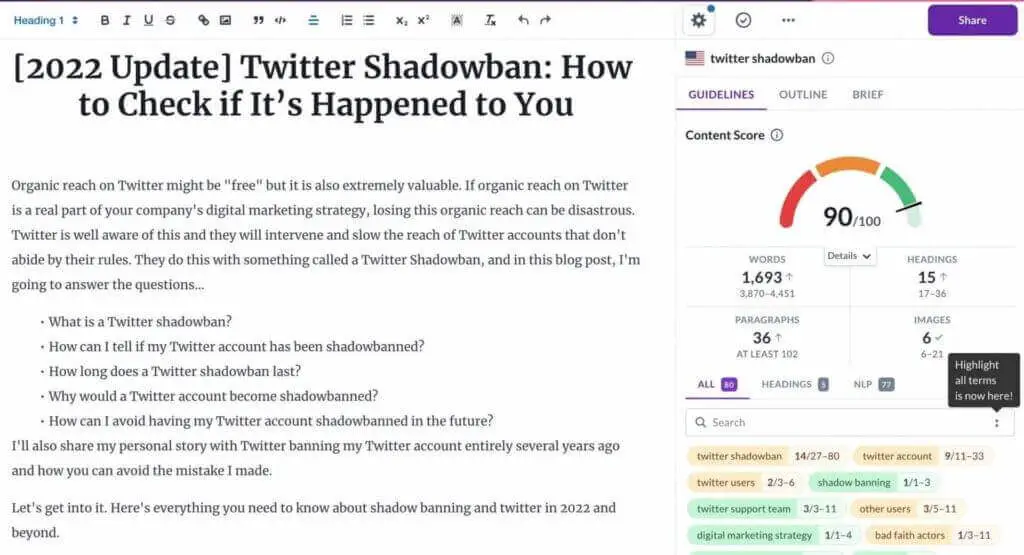 Blogger is an amazing blogging platform that can help you create a blog and reach your website visitors with ease. As a blogger, you need to pay attention to the following factors while creating your blog.
1. Plan your content based on keyword research;
2. Use an effective blog post title;
3. Internal linking;
4. Make your blog easy to read;
5. Optimize your blog for optimal search engine results.
Blogger is a great platform to use for your business. By following these simple tips, you will be able to create a blog that is both informative and engaging for your visitors.
Blogging can be a great way to make money with your website, but there are a few things you need to do first.
First, come up with an interesting and engaging content schedule that will keep your readers coming back for more. This means writing new posts on a regular basis that is relevant to their interests.
Next, build an audience by promoting your blog through social media platforms like Facebook and Twitter. Finally, monetize your blog by implementing ads or selling merchandise through affiliate links.
By following these simple steps, you can start generate income from your website quickly and easily!
There are many alternatives to Blogger, including WordPress, Squarespace, and Medium. Each of these platforms has its own unique features that make it a good choice for different types of businesses.
WordPress is often used by larger organizations or sites that need more flexibility and options when it comes to design and layout. Additionally, WordPress offers amazing security measures so your site is protected from online threats.
Squarespace is perfect for those who want an easy-to-use platform with user-friendly templates and tools that can be customized to create beautiful websites quickly and easily. And if you're looking for a platform that's mobile-friendly, then Medium may be the right choice for you!
It offers great SEO opportunities as well as the ability to post articles in different formats such as video, infographics, audio files etc., which makes it versatile enough for any type of business.
When you start a blogspot blog, the primary benefit is that it's free. Blogspot blogging allows you to create your own domain name and blog on any topic of your choice.
The other advantage of using blogger as opposed to blogspot is that blogger has a built-in host for photos and videos whereas blogspot does not have this feature.
Both WordPress and Blogger are popular blogging platforms, but there are some key differences between them that may make one more preferred over the other.
For one, WordPress is often considered to be better for creating a custom design theme or layout whereas Blogger is more focused on publishing content.
Additionally, WordPress makes it easy to connect with social media accounts while Blogger does not offer as many features for managing blogs effectively.
However, overall both platforms are reliable and can be used to create an engaging blog presence online.
Google Blogger is a free blog platform that allows you to create a blog easily.
By following the simple steps outlined in this blog, you will be able to create your own blog in no time!
Have fun blogging and don't forget to share your thoughts and experiences with others on the blog!