How many blog posts are published per day? This blog post will give you the answer and show you exactly how many blog posts are being published each day.
No matter how much you may enjoy blogging, publishing content on a regular basis can be challenging. And while there are many blog posts published every day, counting them is impossible.
That's where statistics and facts come in – they can help you better understand the publishing process, how often you should publish, and the number of blog posts published per day. So whether you're looking for encouragement or information about publishing rates and statistics, read on!
Blogging is a popular activity that is enjoyed by many, regardless of age. Older adults are more active bloggers than younger adults, with 31% of those 50+ reporting being a blogger compared to 22% of those 18-29 years old.
However, blogging isn't just for the young and trendy – it's for everyone! According to Bloglovin, 47% of online adults are bloggers. Blogging statistics and facts show that blogging is a growing trend, with more and more people blogging every day.
Blogging can be a fun and rewarding activity for anyone, and there's no limit to what you can achieve as a blogger. So get started today and see what amazing things you can achieve!
Relevant Blogging Statistics in 2021
As blog content becomes more relevant and engaging, bloggers are some of the most engaged online consumers. Statistics SEMrush show that bloggers are some of the most share-worthy content creators online, with high rates of return visits and shares.
This is due to the growth of social media and the ever-growing demand for information.
As businesses focus more on their online presence, blogging becomes an essential part of marketing strategy.
In 2020, there were 31.7 million bloggers in the United States.
Blogging skills are on the rise. The number of bloggers in the United States grew by 10 million between 2014 and 2020.
There are more than 500 million blogs out of 1.7 billion websites.
Over 409 million people view more than 20 billion pages each month.
Users produce around 70 million new posts and 77 million new comments each month.
Content marketing is predicted to be an industry worth $412.88 billion by 2021.
Blogging isnt a new trend, but its popularity is on the rise.
According to Statista, the number of blogs worldwide increased from 233 million in 2016 to 257 million in 2017. This trend is expected to continue as businesses realise the importance of blogging as a marketing tool.
Businesses that blog are able to connect with their target audience more effectively and generate more leads that convert into sales better than those without blogs.
Here are some of the most relevant blogging statistics and facts.
Each year, bloggers take longer to write each article. Bloggers spent just two hours writing a blog entry before publishing it in 2014.
In 2020, the majority of bloggers spent over six hours on each post!
It pays off to spend more time on a post. Bloggers who spend more than six hours on a piece get excellent results by 31%.
Long-form material attracts eight times more page clicks, three times more social media shares, and nine times as many leads than short-form material on a regular basis.
The median average time spent reading an article is 37 seconds.
75% of people prefer reading articles under 1,000 words.
Blogging Formats by Numbers
As blogging continues to grow in popularity and become a key part of SEO for businesses, it is important to be aware of the various blogging statistics and facts.
Here are some of the most noteworthy ones: more and more people are starting their own blogs, blog posts are the most popular content type, blogging is one of the most popular forms of content writing, and it continues to grow in popularity.
Blogging statistics and facts are interesting to know, especially if youre contemplating on starting a blog of your own. In this post, we have compiled some of the most popular blogger reporting statistics to help you make an informed decision.
First of all, women account for almost half of all bloggers with over 57% of total blog posts being written by women.
Secondly, blogging is one of the most popular online activities with over 162 million bloggers in the world.
Thirdly, there are a wide range of demographics represented among bloggers with an average age of 36 years old.
Lastly, the top three countries where blogging is most popular are United States, India and Brazil.
Blog writing is essential for bloggers of all levels, but its important to do it in the right way so that your blog will be successful.
Make sure that each post is well written and interesting, and that it is easy for readers to stick around. In order to measure your blogs success, it is important to track daily usage statistics.
This information can help you optimize your blog for better traffic and engagement. Additionally, make sure to include a link back to the main page of your site in all of your posts. Doing so will help to increase your blogs visibility and increase your blogs chances of being found by potential readers!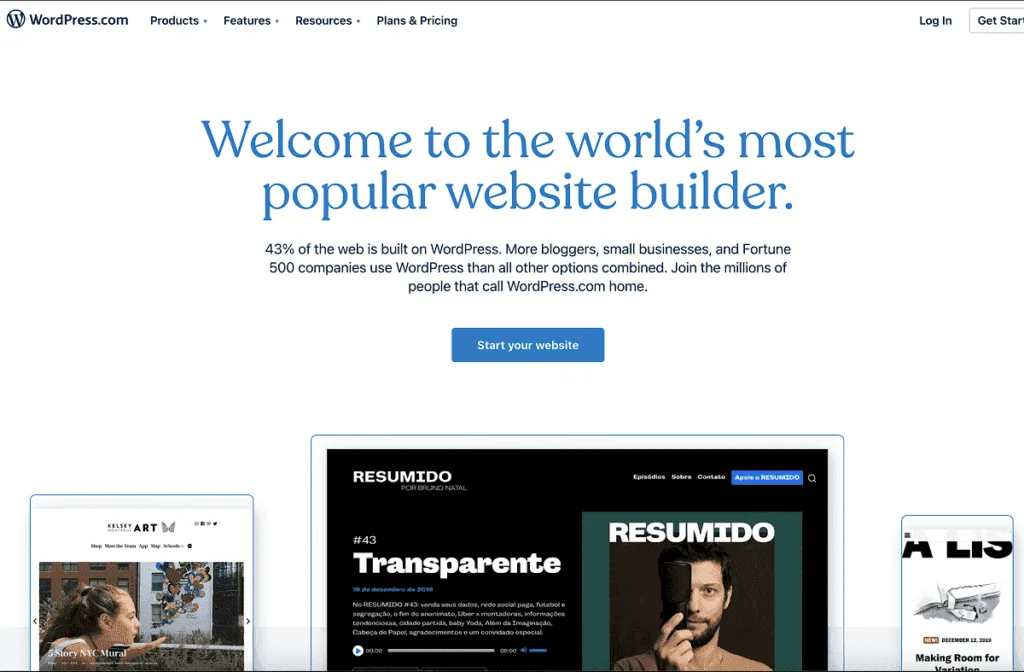 1. 7.5 Million Blog Posts Are Published per Day in 2022
As blog content continues to grow in popularity, so does the need for bloggers to produce high-quality content on a daily basis. Thats why its important to keep track of your blog usage statistics.
In 2022, an estimated 7.5 million blog posts will be published per day! This growth is thanks to more people being open to sharing their thoughts online, especially through blogging.
If youre not already writing your own blog, now might be the time to start! The blogosphere is booming and theres no stopping the trend. So if you want to stay ahead of the curve, start blogging today!
2. 1% Bloggers Upload More than One Blog per Day
If you blog, you probably know that its important to upload your blog posts on a daily basis. But what are the statistics behind this? According to Blogging analytics platform Bloglovin, 2.1% of bloggers upload more than one blog post per day!
So if youre one of these bloggers, make sure to keep up the good work!
Aside from boosting your blogs traffic and search engine rankings, uploading blog posts on a daily basis also gives you a better chance of social media success as it helps you stay in front of your readers minds. Plus, it keeps you motivated and on track.
3. 3% of Bloggers Post Articles Daily
Its clear that blogging is a very popular way to communicate with your audience. However, only a small percentage of bloggers post articles daily, which suggests there is still room for growth in this area.
Even though blogging is still very popular, there are some bloggers who are missing out on an opportunity to reach a wider audience. blog content marketing can help bloggers increase their traffic and engage with their followers on a more personal level.
Additionally, blog comments are an excellent way for bloggers to interact with their readers and build relationships with them.
By taking advantage of all these opportunities, bloggers can create high-quality content that will resonate with their readers and help them grow their blog into a successful online presence.
4. 576,000 Websites Are Created Each Day
Blog blogging blogging stats blog stats blog statistics blog analytics blogging stats blogging statistics blog analytics blog stats blog analytics blog stats blog writing tips blogging tips blogging tips.
Creating a blog is one of the most popular online activities, with 576,000 websites being created each day. This indicates that there is still plenty of room for growth in the blogging world. Apart from providing valuable information and entertainment to readers, blogs can also help bloggers build their personal brand and connect with potential customers. By keeping track of your blogging stats and using them to improve your blog content, you can create a successful online presence that will attract new followers every day.
5. 5 Million WordPress Blogs Are Created in A Single Day
Blogosphere is constantly growing, which is why it is essential to keep up with the trends. With more and more people getting online, blogging has become one of the most popular ways to share content.
Every day, more than 5 million WordPress blogs are created, which means theres always plenty of content to go around.
Proper SEO (Search Engine Optimization) is essential for any blog if you want to be successful. By optimising your content for search engines, you will increase your chances of being found by potential customers. Blogging can also be a great way to build your online reputation and connect with like-minded people.
As long as youre consistent with publishing quality content and staying up-to-date with the latest blogging trends, youre guaranteed to see positive results.
6. Better Results for 57% of Daily Bloggers
Blogging is one of the best ways to communicate with your target market and generate leads. By tracking detailed blog usage statistics, you can better understand which content works best for your blog and what can be improved.
Out of the 6 blog stats below, 57% of bloggers see better results when it comes to traffic and engagement when compared to blogs without blogging stats. This is because blogging allows you to track your progress over time and identify any areas that need improvement. As long as you are consistent in publishing high-quality content every day, you will see better results in terms of traffic and engagement.
7. 46% of Bloggers Are Satisfied with Publishing Multiple Blogs Daily.
It is clear that majority of bloggers are satisfied with publishing multiple blogs daily.
This research reveals that 7 out of 10 bloggers are satisfied with publishing at least 2 blog posts daily. This shows that there is a lot of potential for content marketing through blogging, even for those who only have a limited amount of time to publish content.
It would be interesting to see what percentage drops off when bloggers publish less than 2 blogs daily, and whether there are any differences in satisfaction levels based on demographic analysis such as gender, age etcetera. Overall, the findings of this study suggest that blogging should continue as a regular habit for content creators across all industries and niches.
8. 661 WordPress Sites Are Created Per Day
Blogging is one of the most effective tools you have at your disposal when it comes to promoting your business or blog. However, if youre not using your blog to its full potential, it might not be as successful as you think. In fact, according to statista, WordPress sites are created every day and 8661 of them are powered by WordPress.
This makes WordPress the most popular content management system on the internet, bar none. So if you want your blog to be successful and attract a lot of readers, make sure you are using it correctly and efficiently! Once you have a good understanding of how blogging works and what statistics matter most to bloggers, optimizing your blog for better publishing will be a breeze.
9. Bill Simmons Got 45,000 Hits in A Day
It is clear that detailed blogging can be very effective – even for non-sports topics. Bill Simmons, who is well-known for his critical commentary on sports and pop culture, recently broke a website record by getting 45,000 hits in a day. This shows that if you are looking to get your website noticed by the masses, blogging regularly is the way to go.
By writing engaging content that resonates with your target audience, you can foster a strong relationship with them and generate more traffic to your site. If youre wondering how you can achieve such success with blogging, keep in mind that its all about creating valuable content that appeals to your readers. So start writing today!
10. Based on Stats, 60% of Bloggers Reuse Their Content on Various Platforms.
It is evident that the blogosphere has become a powerful marketing tool for businesses of all sizes. By understanding how to use blogs effectively, you can not only generate leads and build relationships, but also save time and resources.
According to research, 60% of bloggers reuse their content on various platforms such as social media, email marketing etcetera. This saves you time in terms of writing new content, while ensuring that your blog content is high quality and engaging enough to keep readers coming back for more. By following these simple tips, you can ensure that your blog remains successful and brings in the desired results.
Publishing a blog post is an important part of running a blog. However, there is no one right answer as to how often a blog post should be published.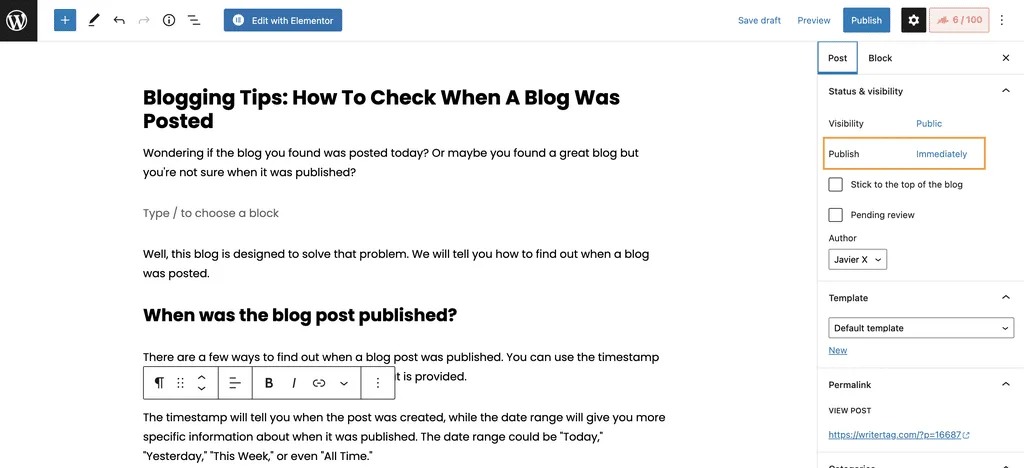 The best way to figure out what frequency works best for you is to track your progress and make adjustments as needed.
If publishing too frequently or seldomly has negative consequences for your blogs growth, then perhaps its time to rethink your publishing strategy.
Ultimately, the best way to determine when a blog post is ready for publication is to write what you know and focus on quality over quantity. There is no shame in publishing once per week, but some bloggers may prefer to post more often. Experiment and find what works best for you and your blog.
Creating blog posts on a regular basis is a great way to build your blogs credibility and audience. According to research, the average blog post is published every 2-3 hours, so youre able to create a lot of content in a day.
Quality content is essential for keeping readers coming back for more, so make sure youre publishing content that your readers will appreciate. Adding your blog post to social media is also a great way to get the word out there
Make sure to start publishing early in the morning and continue throughout the day – this will give your posts a boost before bedtime too! If you;re looking to publish more frequently, try using an online publishing tool like WordPress or Medium.
Blog post publishing is a great way to showcase your work and connect with potential followers. However, it takes more than just writing good content – it also needs to be SEO-friendly and engaging for users.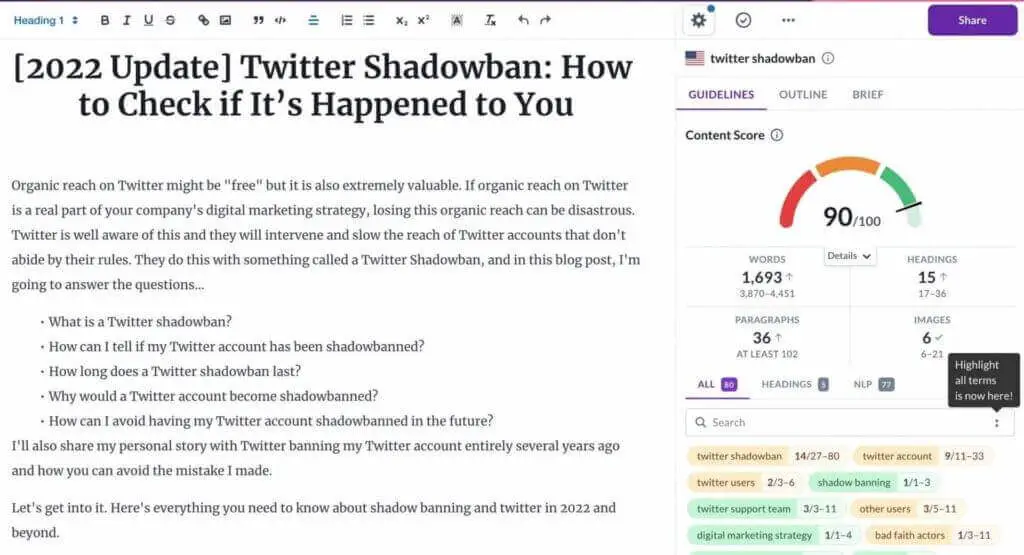 Follow the 80/20 rule: 80% of your posts should be evergreen (meaning they'll always be relevant), and 20% should be time-sensitive.
By creating a content template, you can save time by formatting your posts in the same way every time.
This will help to improve readability and consistency across your blog, which will encourage users to visit more often.
Try publishing at least 1-2 posts per day on your blog can be beneficial. This will help you to maintain a consistent presence on the web and generate organic traffic from search engines. Additionally, by writing engaging content that appeals to your target audience, you are likely to improve engagement rates and lead conversions.
Be sure also to schedule regular blog interviews or guest post submissions so that you can give back to the community and learn new things about what works well for other bloggers in terms of content strategy and marketing tactics.
By following these simple guidelines, your blog will continue growing organically without requiring any excessive hand effort on your part!
When it comes to writing, quantity really does matter. Not only should you aim to publish a minimum of 2 posts per week, but you should also make sure that each post is well-written and engaging.
This means taking the time to research your topic thoroughly and crafting your article in a clear and concise manner.
Crafting great content takes time, so be prepared to put in the effort if you want people to read your posts longterm.
Additionally, be sure to use effective marketing techniques like social media scheduling and Push notifications for maximum reach and engagement. Remember: good writing = more followers = better visibility = more leads!
Writing an awesome blog post can be a daunting task, but with the help of 5 easy steps, it can be done!
1. Define your goal. What specifically do you want to achieve by writing this post? Whether it's raising awareness for a cause or increasing website traffic, be sure to clearly articulate your objectives in advance.
2. Research the topic thoroughly. Do your own research and read up on relevant topics before beginning to write. This will help you provide accurate and unbiased information that readers will appreciate.
3 .Develop strong arguments backed by evidence . Make sure that all of the points you make are well researched and supported with factual evidence from credible sources (not just internet rumors). credibility is key when trying to convince people of anything!
4 .Limit yourself to 800 words or less .
As it depends on the specific blog and its content.
However, typically you should aim to publish 2-3 posts per week for optimum reach and engagement. A month should aim for 8-12 posts.
Blog posts average 1416 words in 2021 according to copypress. That used to be the case, but now it is shorter blogs that are more popular.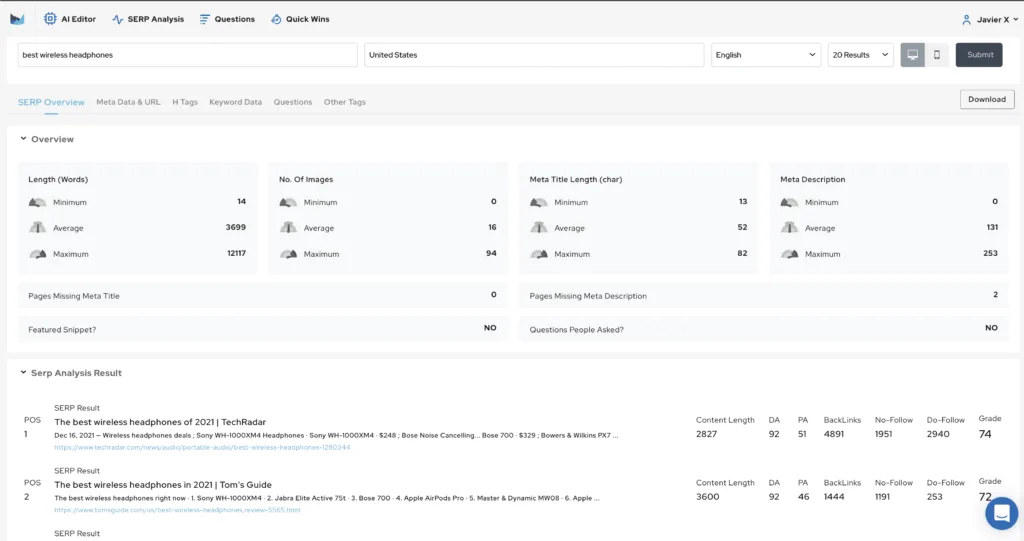 Just 6% of blogs are less than 500 words, while 63% are between 500 and 1500.
You should looking create content from 800 to 1500 words.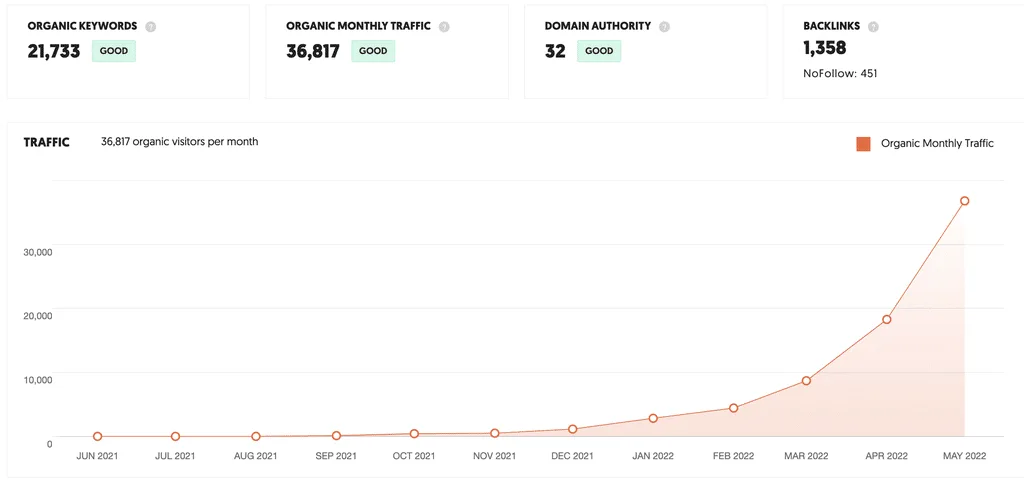 The best way to measure success of your blog is to look at the traffic to your blog. You need to first find out how many visitors your blog was getting on average, and then you need to find out how often they were coming back to your blog.
Also, consider the types of people who are getting attracted to your blog.
Track the daily traffic to your blog, and you can use tools like Google Analytics to find out the number of visitors and the number of repeat visitors.
We've been busy compiling some of the best blogging statistics and facts that we think you'll find interesting.
We hope this blog post has given you answers to your questions about how many blog posts are published daily.
If you'd like to learn more about how to get started blogging, the content you should publish, or the right blogging tools for you, feel free to contact us anytime!
Thanks for reading, we are always happy to provide interesting information like this to our readers!