There are many reasons why it is a good idea to get in an Amazon Affiliate Associate program. It is a great way to make money by doing something you are passionate about.
If you have a blog about anything related to books, movies, technology, parenting or travel you should get in the Amazon Associates program.
The Amazon Associates program is a great way to make money through advertising. The program is free to join and it is easy to sign up and get started.
By directing your readers to Amazon through your affiliate links, you can earn a commission on every item your visitor purchase on Amazon.com.
Amazon has a lot of great products, but it is becoming more competitive lately, if you wonder how to increase sales and you website traffic. We got you covered with real case study and our experience start with Amazon Affiliate program.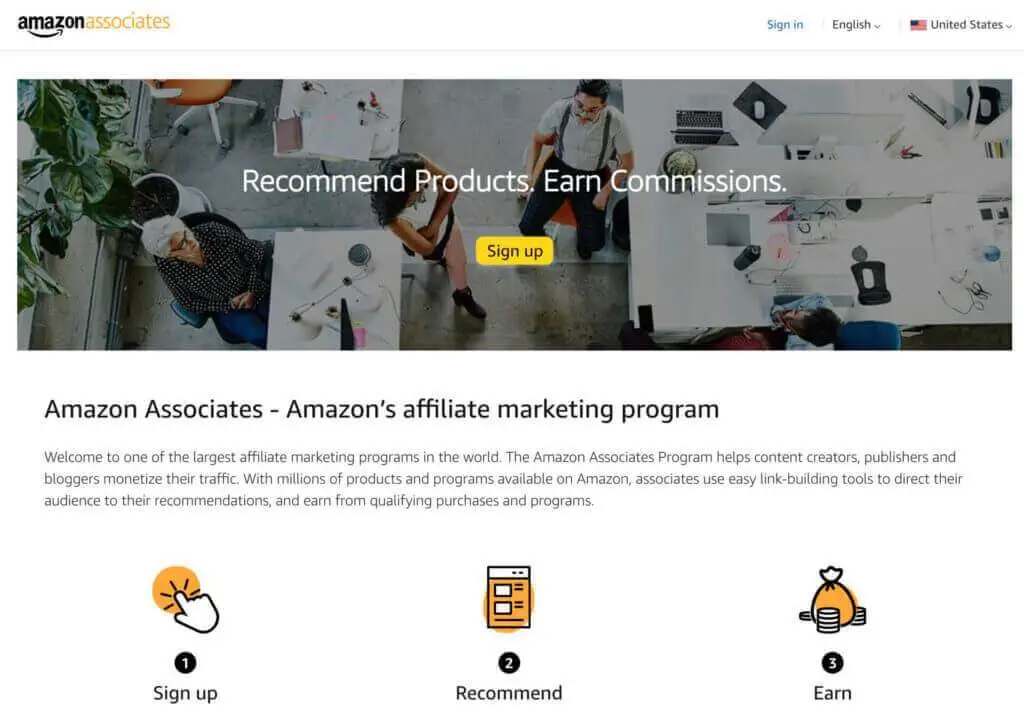 I want to tell you that anyone can join the Amazon Affiliate program with a website, but success will depend on how much time and effort you put into building and managing your site to create valuable content, convert visitors into buyers over time, and build up a target audience of people who may also be interested in other products you recommend.
Being sure to use keywords that are relevant to what you're blogging (and targeting) will help bring in new readers and make it easier for them to find your content.
Most affiliate marketer knows Amazon is one of the best affiliate program. Amazon is the biggest online retailer and is the biggest affiliate program of all.
There are many benefits of Amazon affiliate program. The reason is Amazon accepts any type of product and provide the widest range of products on its website.
The program is very easy to use. Many users make money using Amazon affiliate program. Amazon has been revolutionizing e-commerce, and the affiliate program has been one of the catalysts of this transformation.
In the recent years we have keep seen a decrease Amazon Associates earning there are many factors that have contributed to this decline, but the most important reason is likely changes made by Amazon which impacted how affiliates could promote and earn commissions from sales generated through links on their websites.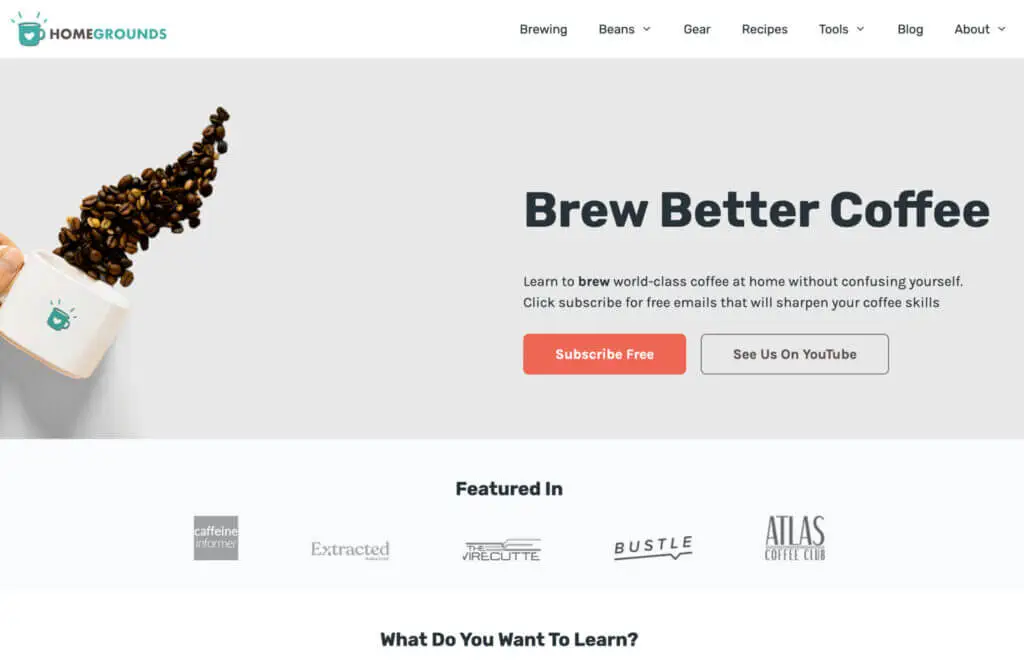 Amazon has been gradually changing its affiliate program rules over time in a way that makes it more difficult for affiliates to generate commissions from sales resulting from clicks on their website links.
This change was likely introduced with the aim of reducing inappropriate amounts of traffic being directed towards Amazon's site by predatory marketers who were seeking to exploit loopholes in affiliate marketing programs such as ClickBank's abandoned commission levels.
However, according to an article on Forbes "The Good, The Bad And The Value Of Affiliate Marketing", the average Amazon Associates affiliate earns $5 per sale.
At end of article our 5 tips able to help boost your income earning as Amazon affiliate.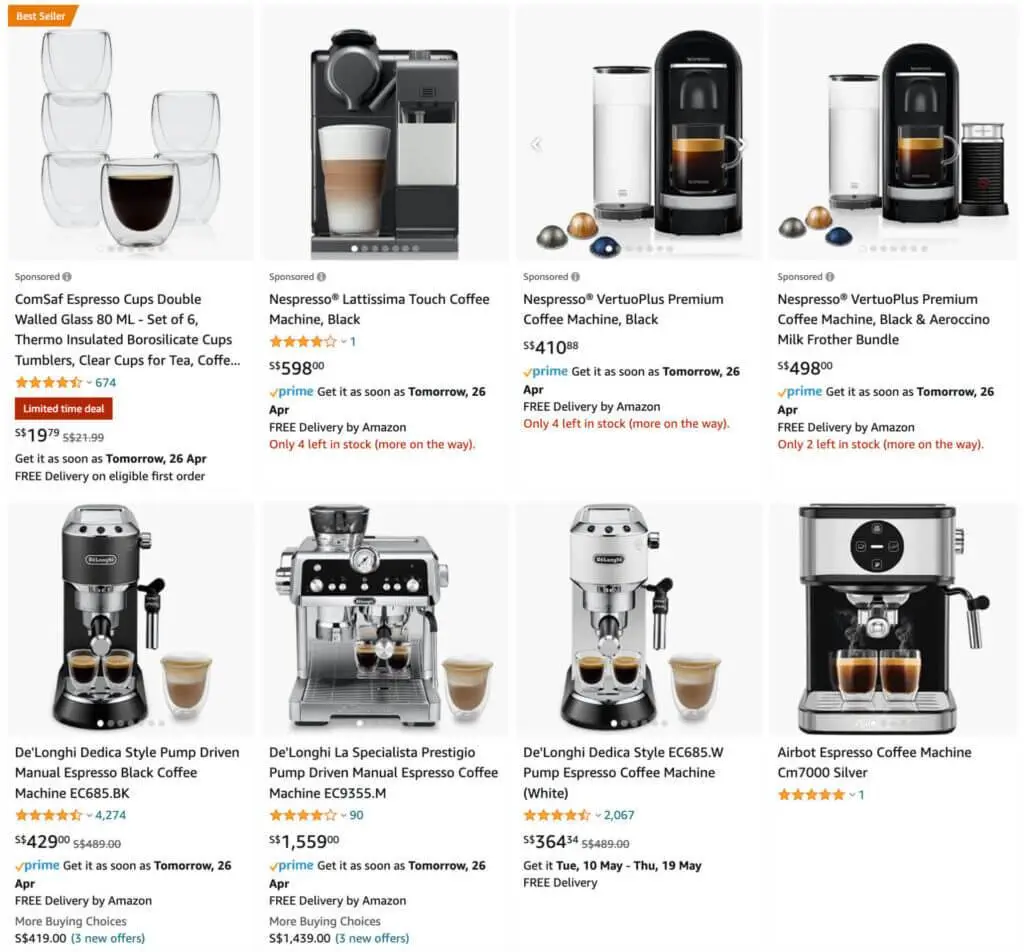 Amazon Associates is an affiliate marketing program that Amazon runs. To become an Amazon Associate, website owners and bloggers have to pay nothing.
By creating links, they promote Amazon.com products on their sites. Customers are paid referral fees when they click on links and make purchases from Amazon.
Associates earn commission by developing unique product links, advertising the links on their website, and bringing referrals traffic back to Amazon in the Amazon Affiliate program. Here's how it works:
On the platform, website owners join the Amazon Affiliate program.
Each website owner is assigned a unique Amazon Associate ID.
Associates may start generating affiliate links in their Amazon portal once the application has been accepted.
The links are then distributed throughout blog posts and other websites by associates.
Once someone clicks the link and makes a purchase, the associate earns commission.
What is affiliate marketing?
An online retailer allows niche website owners to produce individual product links (known as affiliate links) via affiliate marketing.
When someone clicks on the link and purchases something, the website owner receives a commission without having to promote it. You only profit if the link is utilized in a transaction as an affiliate.
If you already have a website or blog and your material offers possibilities for product mentions, affiliate marketing is best for you.
For example, you may establish a link for product ingredients if you own a recipe blog.
According to many other bloggers, the Amazon Affiliate program pays between $10 and $20,000 per month, depending on how many referrals you generate for Amazon. You'll earn a percentage of the sale through the Amazon Affiliate program, which runs on a commission basis.
Depending on the product category, the commission rate varies. For example, each sale may earn you 4.50% if you run an automotive blog.
You'd make $135 from those three sales if you sold three car components for $1,000 each. You'd earn $1,350 every month if you sold the same product 30 times per month.
The numbers might lean on the low side at the start of your Amazon Associate career, so make sure to have a backup source of income in addition to being an Amazon Associate.
If you starting new blog, i will suggest you read at least 15 articles for your website or blog before apply Amazon Affiliate Program.
Passion projects or extra income from your brand may both be monetized by becoming an Amazon Associate.
Associates are supposed to follow Amazon's guidelines, so it's a good idea to familiarize yourself with them first. The inability to comply with the program's requirements may lead to expulsion.
For promotion and preventing associates from gaming the system, the majority of the rules are in place. Remember the following important ones:
You must make it clear on your website or in any communication that you might be able to earn money through your suggestions.
In your recommendations, you must not make false or misleading statements.
Prices change frequently, so avoid referring to them (with a few exceptions).
Offline events, eBooks, and email should not include Amazon affiliate links.
Do not use link / url shorteners on affiliate links.
You can read Amazon's full policy here . Note: One of the most successful programs, however it is not the only one, is the Amazon Affiliate program.
If you don't qualify to become an Amazon Associate, there are other affiliate programs out there that you might want to explore.
Associates from all over the globe are welcome at Amazon. Joining requires neither a registration fee nor quota maintenance, and you don't have to maintain a quota to earn your commissions.
You can start advertising Amazon's products as soon as you get approval from the company to become an affiliate. In order to promote Amazon goods and services, all you'll need is a suitable niche.
Review Site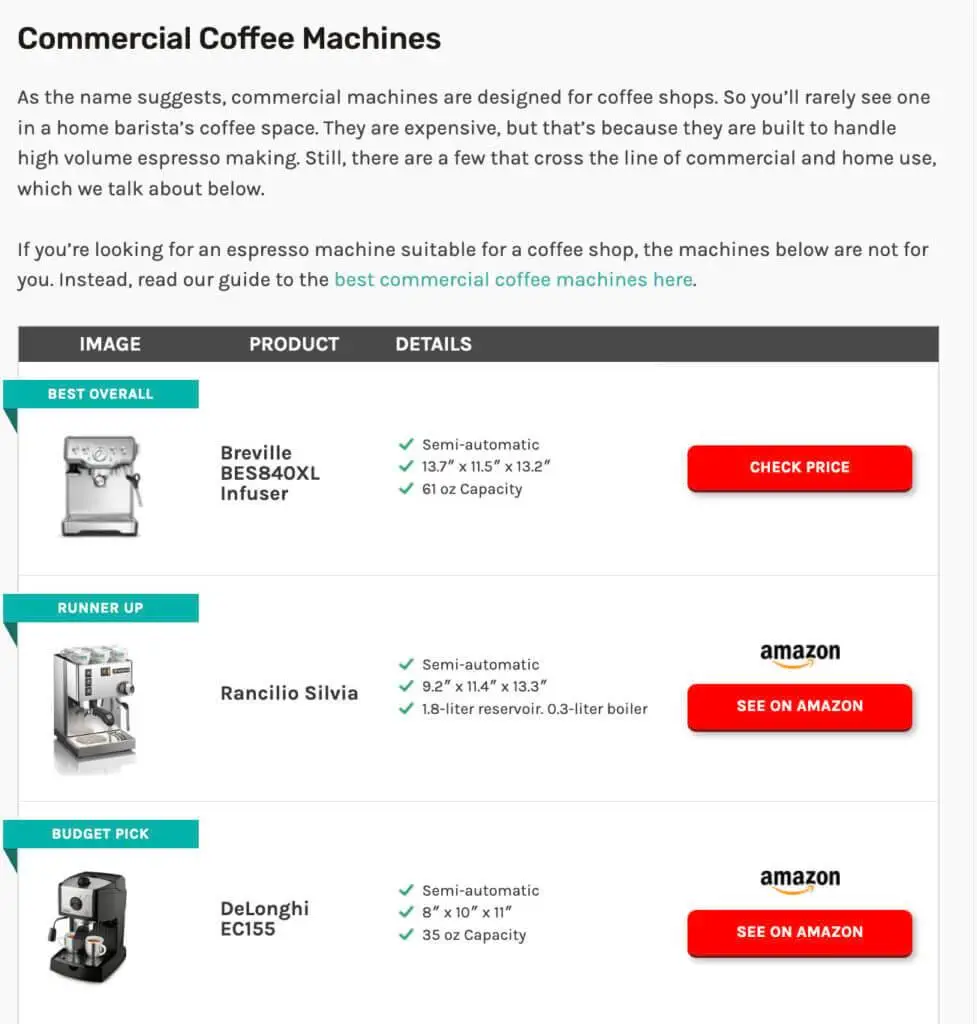 A website, such as a blog, is the most popular method to promote Amazon products. Your blog must contain at least 10 unique entries to qualify.
The most recent submission should be within the last two months. Your material must not, for the most part:
Infringe on intellectual property rights
Contain sexually explicit materials
Incite violence or criminal activities
Display discrimination based on race, gender, sexual orientation, nationality, and age
Social Media
Your social media profile must have at least 500 organic followers. Promotions on the following products are accepted by Amazon affiliate marketing program: like Facebook (must be a business or a public group page), Instagram, YouTube, Twitter, and TikTok.
Before signing up with Amazon Associates, there are a lot of things to think about. It may be a easy way to begin earning extra money in the long term if you already have a website with appropriate material that you can add affiliate links to.
The process of building a website from the ground up and populate it with feedback and product-related information can be time-consuming if you're designing it with the goal of becoming profitable via Amazon affiliate links.
However, creating a profitable niche website with affiliate links is not always guaranteed in the short term.
In fact, numerous success stories about niche sites, such as The Wandering RV's six-figure affiliate marketing business built using Amazon, can be found via a simple Google search.
if you are looking for an Amazon affiliate program, it can take anywhere from 2 to 6 months before you start seeing the results for brand new website or blog.
There are many advantages to being an Amazon affiliate, such as:
You can earn a lot of money with little effort. It's not that difficult to start earning if you have a blog or website. You can find templates for your
The Amazon Associates program is a great opportunity for e-commerce site owners to make money, but there are some downsides as well.
The main pros of the Amazon Associates program include:
Pros
It's easy to join.
You get to use your site for promoting Amazon products, receive credit for each sale (and a percentage of the sale price), get paid
A lot of customers are already familiar with Amazon and its products. You can generate sales by promoting these well-known brands.
Affiliate marketing can be a great way to make money online.
Amazon is a trusted company and has high-quality products that are usually reliable.
You can sell anything through Amazon, not just books. There are A number of products are eligible for the Amazon affiliate program.
Amazon is a very popular website, and it's easy to get traffic from other sites, so if you have some other sites that can bring in traffic.
Cons
You need to use Amazon.com as your link source.
Amazon limits the number of links you can place on your site.
You can't change your affiliate URL after you become an affiliate, so make sure it's what you want
You'll have to sell your own products.
You'll need to build a website and get traffic from search engines.
Amazon isn't the only affiliate program you can join, so you may not be able to compete
You'll have to spend time researching products and creating affiliate links.
You can only promote Amazon products on your website, but not other online stores.
Steps Amazon Affiliate Associate
Create a blog or website.
Navigate to the Amazon Associates homepage and click "Sign Up."
Enter your account information.
Enter your website address.
Enter your preferred store ID.
Explain how you drive traffic to your site.
Choose your payment method.
Create Amazon Affiliate links.
1. Create a blog or website.
You must have an active post content in your website, blog, or YouTube channel in order to become an Amazon Associate.
It's also beneficial if you've pre-populated the site with material, giving it the appearance of being busy and genuine to both users and Amazon.
Remember that as part of the application process, you must be able to explain why your website exists. As a result, know what you're aiming for with your site, who you'll attract as visitors, and how you'll attract traffic.
2. Navigate to the Amazon Associates homepage and click "Sign Up."
You'll need to create an Amazon Associates account in order to become an Amazon affiliate. Go to the Amazon Associates website and click Sign Up. You'll be asked to sign in to your current Amazon account or start one from there.
3. Enter your account information.
Enter your account info (including the name, address, and phone number of the payee).
4. Enter your website address.
Enter your website domain url, or YouTube channels, etc.
5. Enter your preferred store ID.
Explain what your websites aim to achieve and pick Amazon subjects your links will likely target by entering your preferred store ID (usually the same as your primary website name).
6. Explain how you drive traffic to your site.
Explain how you drive traffic to your websites, how you use your website or apps to generate income, how you usually build links, and how many visitors your site brings in each month.
7. Choose your payment method.
Choose whether to enter your payment (credit card) and tax ID information now or later. Then proceed to your dashboard.
8. Create Amazon Affiliate links.
You'll be taken to your personal Associate website after you've established your account. Your performance dashboard (including earnings overview, monthly summary, and total clicks) is located here. You'll also find relevant products to link to from your content in this dashboard.
Sign in to your Amazon Associate account.
Click on Product Linking in the top banner and choose Product Links.
Search the ASIN of the product OR search Amazon for the product in the the search bar they provide.
Click on the Go button.
Click on the Get Link button on the right side of result.
Instead, you can generate Amazon Affiliate links directly from the product page using the Amazon Associates extensions.
According to Amazon's standards, use the generated link on your site or blog.
1. Log in to your Amazon Associate account.
Doing this ensures that the link text is generated in a way that associates the product you're promoting with your account.
2. Click on Product Linking in the top banner and select Product Links.
This will take you to a page that will prompt you to create your link.
3. Search the ASIN of the product OR search Amazon for the product.
A 10-digit alphanumeric code assigned to a product by Amazon for identification within their product catalog is referred to as an Amazon Standard Identification Number (ASIN). Inside the Product Information section of a product's Amazon listing, you may see the ASIN of that item. You'll have to perform it inside a new window, which means. Amazon, on the other hand, enables you to look for a product in their catalog if you can't find the ASIN.
4. Click on the Go button.
This will generate a result at the bottom. Be sure to verify that this is the intended product you wanted to promote.
5. Click the Get Link button on the right side.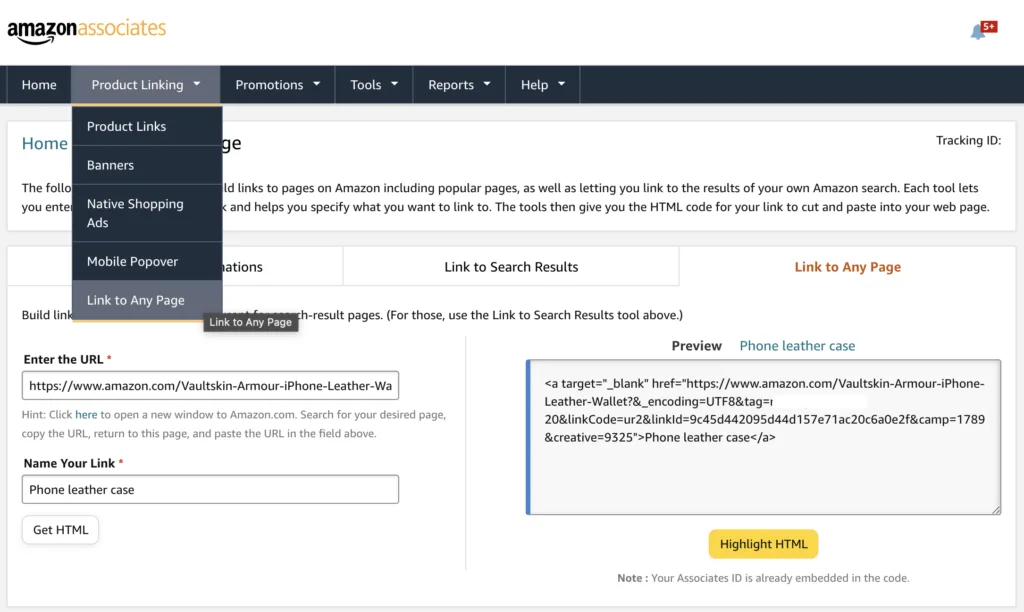 You may now use your new Amazon Affiliate link in your promotions after this has copied it to your clipboard.
6. Alternatively, you can use the Amazon Associates SiteStripe to generate Amazon Affiliate links.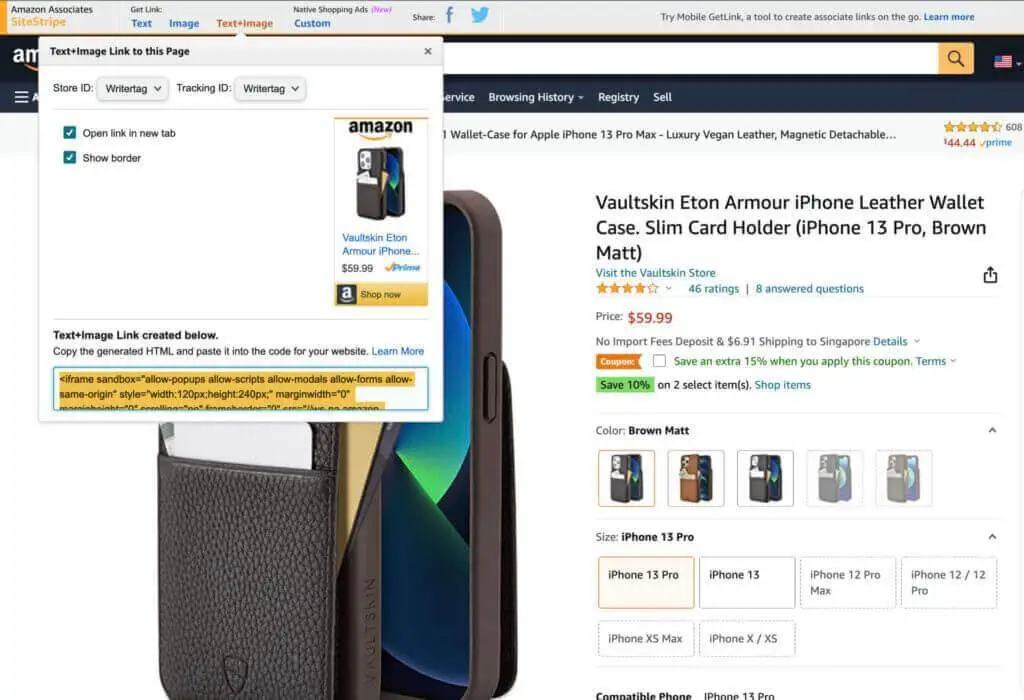 When you're logged in to your Amazon Affiliate Panel, the SiteStripe bar appears on product pages, and it's a simpler way to produce your Amazon Affiliate Links. Under the Get Link selector, just click on the Text button. then use the link that appears in the popup to paste.
7. Use the generated link on your site or other promotional materials according to Amazon's standards.
Keep in mind that Amazon's guidelines prohibit offline promotions, email, and eBooks or PDFs from including the link.
Quality content is at the core of success in marketing and sales, as it is in most areas. On your website or YouTube channel, make sure you're attracting your audience with high-quality content and sharing relevant affiliate links.
After your website visitors click on a link, that link will create a cookie that will track their activity. Since it boosts the chance of you getting paid for the sale, this is extremely beneficial to you. The only issue is that it has a limited shelf life.
How long does the Amazon Affiliate cookie last?
After a website user clicks on the affiliate link, the Amazon Affiliate cookie stays active for 24 hours.
During the whole duration of that session, the cookie is retained in their browser. If they check out at any point during the next 24 hours, the purchase will be credited to you.
One of the ways the Amazon Affiliate program can help you earn money is through the Amazon Affiliate cookie. However, before you can get people to click on the link, you must first attract them.
Find a right niche (Low Competition)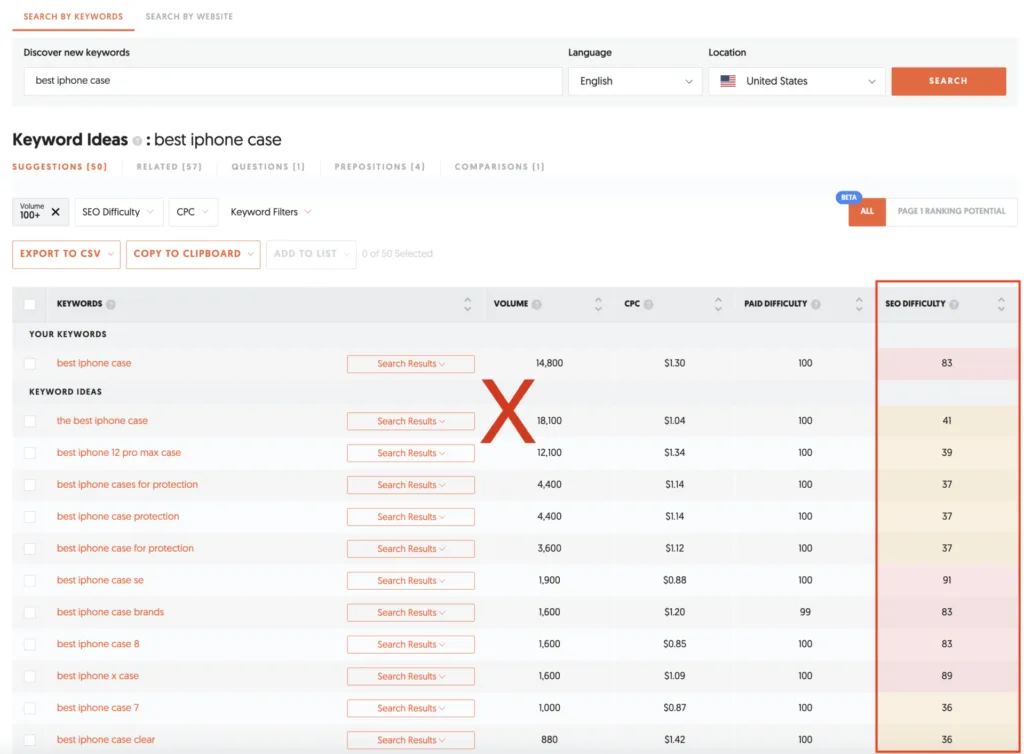 A niche is the subject of your content. For example, if you write about automotive technology, then you might have a blog on cars and car parts or even an Amazon product review blog where you test products and give feedback.
Find a niche that you're passionate about and that you can use to sell your own products. If you want to be an Amazon affiliate, then find something related to the products on Amazon, such as DIY beauty, fashion accessories or
Finding a niche that's already proven to be profitable for Amazon associates is the best way to start. This will help you understand what works and what doesn't.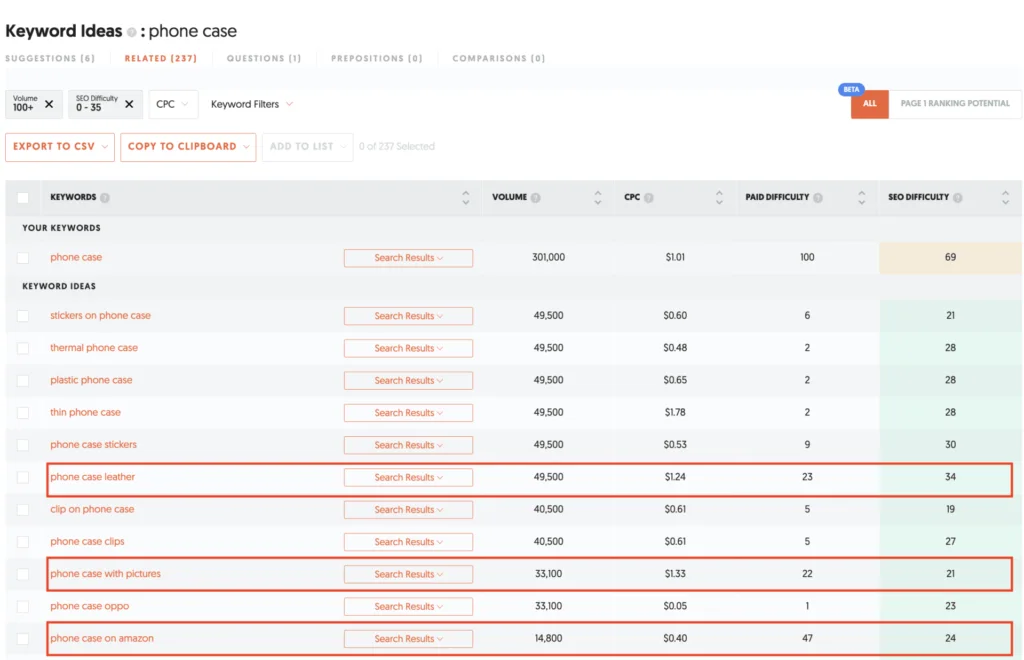 You also can look into Google Trends and Google Ads Keyword research, to understand the demand.
This is the most important part of your strategy. If you can't find a niche, you won't be able to build an affiliate site that will make money.
Start A Blog Or Website (WordPress)
Whether you want to monetize your blog or not, it's important to start a blog. Blogging helps build your brand and establish yourself as an authority in your niche.
Plus, starting a blog is one of the easiest ways to begin selling products online.
Once you have a niche and a blog, you need to find products to sell. There are three ways that you can do this:
1) broker agreements with other bloggers or businesses who also sell on Amazon
2) become an affiliate marketer and promote other people's product
The best way to find products to sell is by using Amazon's affiliate program. This allows you to connect with sellers who are already selling on Amazon and then promote their products through your blog and social media channels.
When choosing which products to sell, it's important to make sure that they fit within your niche and have a high potential for conversion.
If a product doesn't have any redeeming features, people likely won't buy it. The goal is always to find the right mix of quality and profitability so that you can achieve sustained traffic growth.
Create Content & Monitor Ranking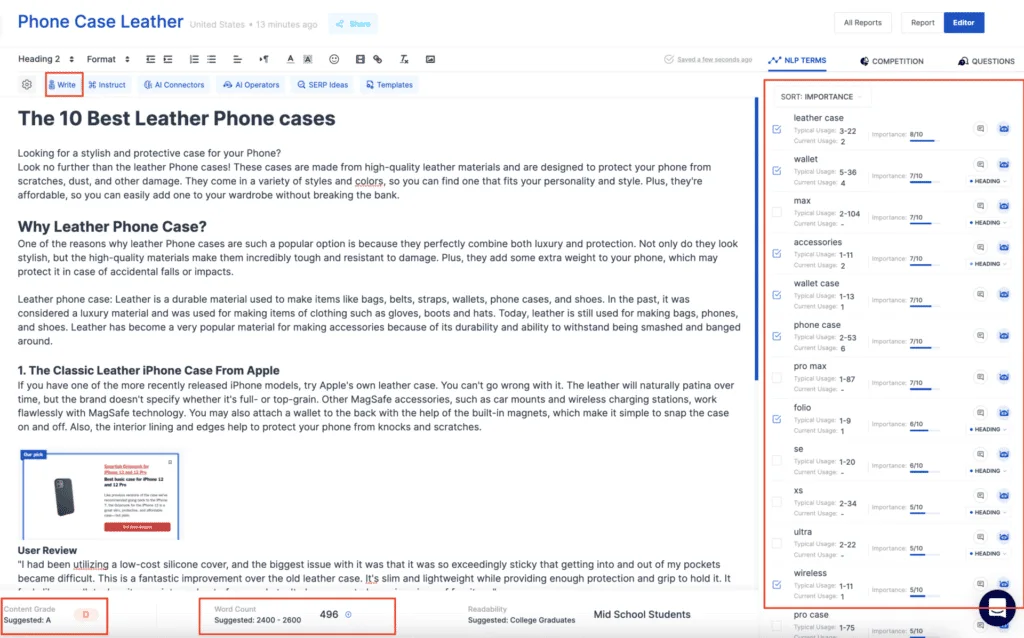 II recommend try out Scalenut Ai Writer that gives you all the content you need for Amazon product review, also it analysis top 20 search results in Google.
SEO is a complex field, but you can easily optimize your site to rank higher in the search engine results. One of the most important things you need to do is create unique content that will differentiate you from your competition.
You should also focus on creating links to high-quality, authoritative sites. By doing this, you'll help increase your site's ranking and improve its visibility in search engines.

Optimizing your website for SEO doesn't require a lot of time or money – it just takes some effort and knowledge. There are a number of free tools available online that can help you make the necessary changes.
Content Type: 60% Informational & 40% Commerical
Informational content provide information, as the name implies. These sites might offer tips and techniques to demonstrate your skill, as well as a method to develop it, and they might do so in a variety of ways.
In this manner, before they make any critical requests, your target audience can learn more about you like tittle start how, what, and why.
Commerical content like product review, best product, and top 5 products.
If you want to achieve higher rankings and improved traffic growth, then SEO is essential for your affiliate business success.
Eye-catching Comparison Charts
I wanted to make my site better than the others that were ranking at the top of Google when I first started my Niche Site Project 1.
Creating a comparison chart comparing the top tech gadget blog on the market was one of the strategies I used to make my site stand out.
As a result of this, I not only got high-quality material, but also saw an increase in sales as people compared my chart to the one I'd made.
Since then, I've been unsure if I created a trend with my comparison chart methods, but almost every Amazon affiliate site employs many of the same tactics now.
Personalize Your Recommendations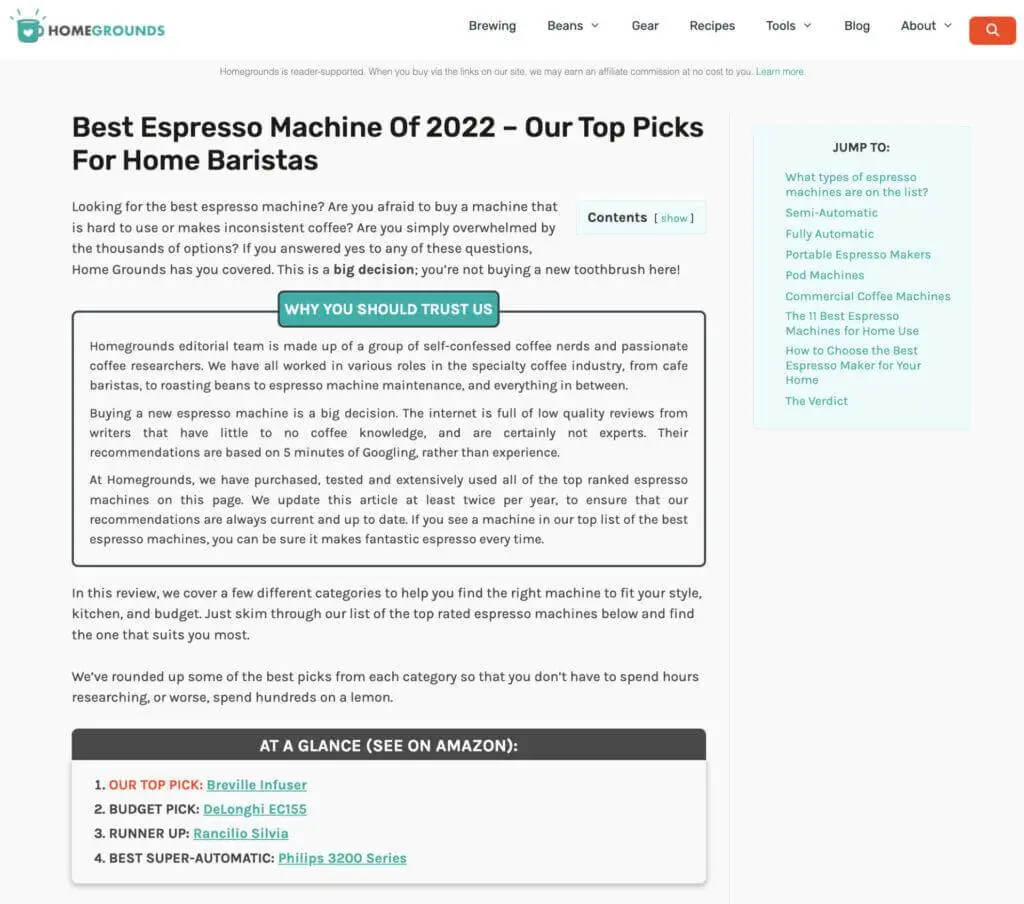 One strategy we've implemented this year on a site that currently makes over $3,000 per month is actually "quizzing" our visitors to find out what kind of product would suit them best.
By top tech gadget blog we set up a multi-step pop-up box that starts by asking a question about a problem that we know many of our visitors have.
If they say "yes" we then ask a couple more clarifying questions about their personal preferences.
Then at the end we drop them on a landing page that delivers a personalized product recommendation based on their answers (Refer to amazon review section).
Target "buying" Keywords
People go through a series of general and more targeted questions while shopping online. When people are close to buying, you want to focus on phrases that they're looking for.
Let's say you run a website about sleeping bags. You should aim keywords where you know people are probably shopping instead of keywords that are more generic, such as "sleeping bags" or "what is a sleeping bag."
Examples like:
Best Phone Case
Best Phone Case under $100
Best Phone Case for Girls
Best Phone Case for Sports
Target Long Tail Keywords… Even With Low Search Volume
This is similar to the first, but it's critical to go a step further with this. Don't just check out "sleeping bag reviews" or "the greatest sleeping bags!" You should aim for keywords with a low search volume since they are even longer tailed.
Every blog or website I build, does this. That's okay!
Create Best Seller Lists
Creating best seller lists within your blog posts is another way to boost your amazon affiliate earnings.
A comparison chart is a little different than this. Just a list of survival knives priced under a certain threshold, for example, might be sufficient.
The products that sell the most in your chosen category will be featured on a bestseller list. Let's say I needed a list of the top five selling point and shoot digital cameras on Amazon, for example.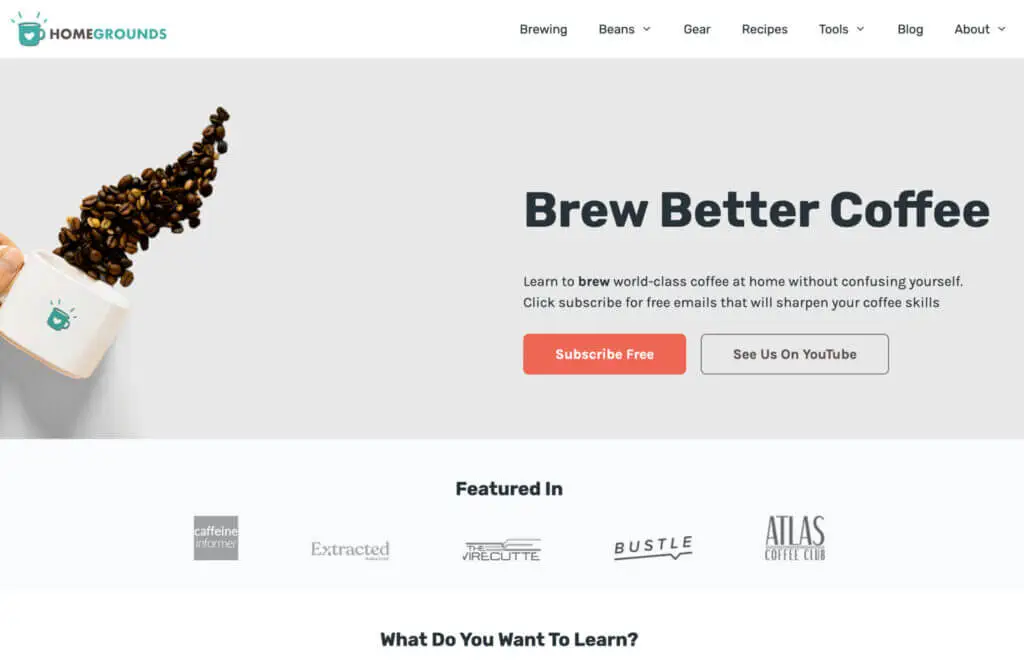 HomeGrounds is a blog about how to brew coffee at home and with recommend list of the best machine.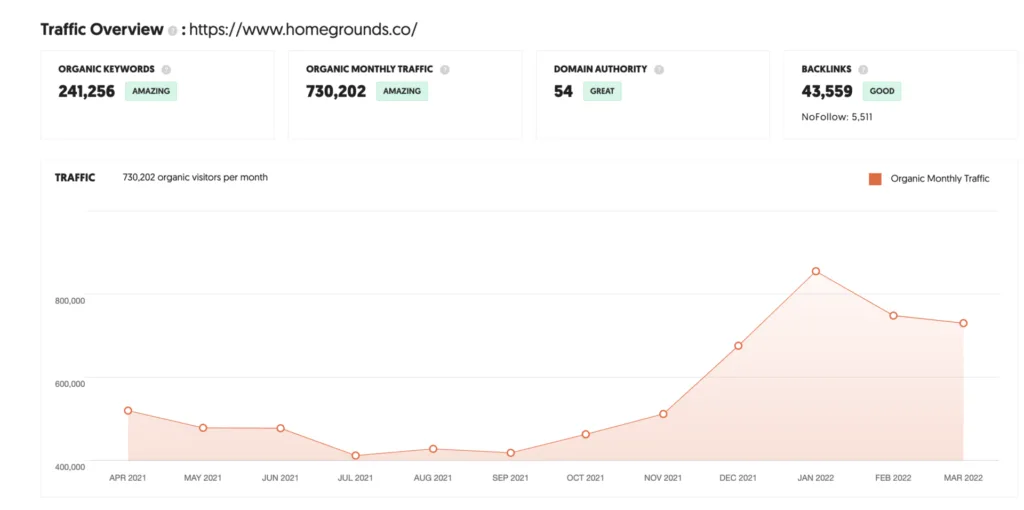 Product Review: Best Espresso Machine Of 2022 For Amazon
First and foremost, we promise to produce material that is better than our rivals. The coffee brewing industry is switched on right now, and they prefer material that actually solves their concern rather than material created to appeal a keyword.

Second, using Ahrefs' Site Explorer, we reverse engineer our rivals to identify content and link opportunity that are producing for them. It's likely to work for us if it works for them.

Lastly, instead of merely looking at search volume, we look further into keywords and consider searintent. The topics that appear to be the most attractive on face value are seldom the ones that ultimately perform best financially. For this, I've used Ahrefs' Keywords Explorer once again.

Alex Azoury Interview by Ahrefs
How much do Amazon affiliates get paid?
The cost of an Amazon affiliate is $0.00-$60.00 per month, and it varies depending on the type of account that you have with them (individual or professional).
For an individual account, the commission rate is 4% of every sale you make. For a professional account, it is 8%.
The payout for an Amazon affiliate ranges from $0-$10 per sale, depending on the product category. For example, if you sell a $100 book through your affiliate link, you will only get $8 of that sale.
The Amazon Affiliate program is free to join and easy to use. You can access the program through your Amazon account, and it will allow you to create links for any product that is sold on their site.
What percent do you get with Amazon affiliate?
The Amazon Affiliate Program pays out 4% commission on the first $10,000 in sales each month.
For example, if a customer purchases one of your affiliate links for $100 and your commission is 4%, you will receive $4.
Is Amazon Affiliate free to join?
Yes, the Amazon Affiliate program is free to join. However, you will need a website or blog with an active audience that can be transformed into potential customers of the products you wish to promote on Amazon.
Does Amazon affiliate pay for clicks?
No. Amazon does not pay for clicks, but rather pays a commission on the sale of that product from an affiliate site.
How much do Amazon affiliates get paid?
What you get paid depends on what products you promote. You can make anywhere from $1 to $100+ per sale.
You can make more in the beginning, but the longer you stay with Amazon, the less you make.
There are also bonuses that are offered to Amazon Associates which include discounts on certain products, special offers and even paid advertising.
The average pay for an Amazon Associate is $55,434 annually, or $26.65 an hour, which translates to $1,066 per week or $4,620 per month. The most successful Amazon Associates receive upwards of $200,000 a year.
What is your #1 recommended product?
Amazon has introduced Amazon affiliate program. This is the best affiliate program.
Amazon affiliate program offers the following commissions: 10% of the sales of their products, shoes, handbags, 4% of the sales of their products, office products, 20% of the sales of their products.